December 02, 2013
Reducing antipsychotics one resident at a time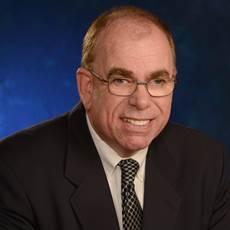 John O'Connor
Antipsychotic drugs and nursing home residents with dementia are a bad mix. Not only are these meds often inappropriate, they can be extremely dangerous — sometimes lethal.
Yet for a variety of reasons that include convenience and limited staffing, they continue to be administered to more than 1 in 5 residents nationwide. Efforts to tamp down these numbers are making measureable progress. But the pace has been more glacial than most would like to see. For like many bad habits, antipsychotics are not going down without a fight.
Still, there are reasons for long-term optimism. One is a multibillion dollar legal settlement by Johnson & Johnson. The firm recently agreed to plead guilty to a criminal misdemeanor, acknowledging that it improperly marketed Risperdal to nursing home residents and other older adults. As far as progress goes, I guess you could call this an example of addition by subtraction.
But the real game changer here may prove to be alternative therapy. Consider what's happening in New Jersey. There, a half dozen facilities are participating in a unique pilot sponsored by the Centers for Medicare & Medicaid Services. As part of the effort, these communities developed individual care plans that carved out these meds.
For some residents, the staff plays music using digital music players. Others receive hand massages. But the most successful approach has been organizing twice-daily walks.
Participating facilities reduced their use of antipsychotic drugs by 33% from early 2011 to the second quarter of this year, according to CMS.
All told, the percentage of New Jersey nursing home residents prescribed antipsychotic drugs dropped to 15.9% in the second quarter — from 17.4% in the first quarter of 2011, according to federal figures. New Jersey's rate, already below the national average of 23.5% in 2011, now has the nation's fourth-lowest rate and is well below the current national average of 21%.
Nicole Skyer-Brandwene, who led the pilot program, attributes multiple benefits to a resident-centric approach.
"It's clear that getting to know a person can make a significant difference in their care and quality of life," she said. She added that the patients' progress also had an effect on nursing home staff members, as they could see positive results from their efforts.
"We had one case where a woman was constantly yelling and could not be consoled," Skyer-Brandwene said. "The nursing staff collaborated with her family to find music from her youth, and put it on an MP3 player. When the staff played it for her, she actually stopped in the middle of a scream, looked around, and gave a thumbs-up sign. Her husband was so happy, he cried." The resident is now off all antipsychotic medication, she noted.
Despite such efforts, not all patients can be successfully weaned from antipsychotic drugs without behavioral symptoms returning. Still, each success story makes a huge difference to the residents, their families and the places that care for them.