July 15, 2010
Alzheimer's conference offers research surprises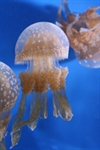 I always look forward to the research that emerges from the annual international Alzheimer's conference. This year, the meeting has not disappointed.

Two interesting scientific developments have been reported from the Alzheimer's Association International Conference on Alzheimer's Disease in Honolulu. One (see story) involves the release of new criteria to diagnose the disease. The diagnostic guidelines would allow new technology, such as brain scans, to detect the disease before there are signs of memory loss. If adopted, the number of people with the disease could rise dramatically.

This is quite a development. To be able to identify Alzheimer's possibly years before it presents itself could lead to drugs that stop the disease earlier. But such a breakthrough also could present a philosophical dilemma: Would you want to know you have this disease years before it appears? Would the fear and anxiety of knowing you have it prevent you from enjoying your years before its onset?

As you deliberate this, another scientific discovery from the conference may make you squirm. A randomized controlled trial found that the jellyfish protein apoaequorin improves cognitive function in individuals with memory concerns. Yes, you saw correctly. A protein from jellyfish—the Aequorea victoria jellyfish specifically—may help our memories.

Quincy Bioscience, a research-based biotechnology company in Madison, WI, shared the findings. Jellyfish protein improved cognitive testing scores by 14% in 60 days compared to placebo in the Madison Memory study, which enrolled adults who had a memory concern. The average age in the study cohort of 35 people was 61 years old.

So what to make of this? Plumbing protein from gelatinous sea creatures to boost our brain power? What will they think of next? And that's exactly what I like about the annual Alzheimer's conference.