Top News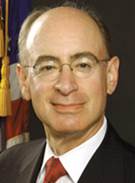 Managed care organizations, which oversee 80% of all Medicaid enrollees, are weak in fighting fraud and abuse, the Health and Human Services Inspector General said Wednesday.
Quote of the Day
"

Employees who feel like part of the team feel valued and supported, which makes them invested in the success of the facility, and the overall happiness of the residents.

"
The Brighter Side
Authorities and others are hailing a nursing home employee for saving a resident's life after a fire broke out at a nursing home in Logan, UT, on Friday.
Daily Editors' Notes

Marketplace Experts