Top News

A janitor at a county-owned nursing home in upstate New York threatened to gun down two co-workers, the sheriff said Friday.
Quote of the Day
"

In short, PBMs impose extra fees because they can.

"
The Brighter Side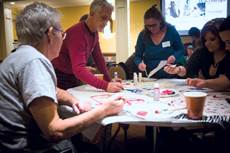 More than a dozen Signature Healthcare employees spent two days playing in Louisville last month, looking for new ways to turn some of their rural nursing homes into community centers for the arts.
Daily Editors' Notes

Marketplace Experts