Top News Story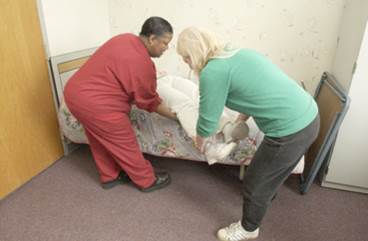 Nearly one-third of Medicaid fraud criminal convictions the federal government obtained last year involved home health aides, a government report finds. Thirty percent of the 2014 cases involved home health aides, while certified nursing aides were culprits in 9% of convictions.
More News
Quote of the Day
"

Just so we're clear, I do not have a problem with the disabled having access to attendant programs.

"
Daily Editors' Notes
Blog round up
Marketplace Experts
Question of the Month
"What is your favorite place in the building where you work, and why?"
Send your answer to Senior Editor Elizabeth Newman at elizabeth.newman@mcknights.com. Please include your name, title, name of your workplace and its location. When possible, please include a picture of yourself. Your answer may appear in McKnight's Long-Term Care News.
Featured CE

The elderly brain is more vulnerable to the adverse effects of surgery and anesthesia compared with the younger brain. Both anecdotally and in clinical investigation, the elderly surgical population has been found to exhibit a significantly higher prevalence of postoperative cognitive decline. The most common manifestations of this decline are postoperative delirium (POD) and postoperative cognitive dysfunction (POCD).
Don't miss any McKnight's news