Top News Story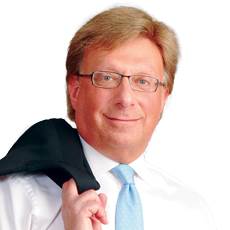 The American Health Care Association and the National Center for Assisted Living will soon face their "most formidable challenge of all," in delivering a proposal for payment reform to Congress, chairman of the board of governors Leonard Russ told attendees at the organization's annual convention in San Antonio on Monday.
More News
Quote of the Day
"

Without providers prepared to show surveyors the steps they take to ensure dementia care, those surveyors may miss the big picture.

"
Daily Editors' Notes

Blog round up
Marketplace Experts

Featured CE

Among the many issues clinicians face today, staying current with advances in medicine is becoming a major challenge. Teaching Brief® articles will allow clinicians to stay up-to-date and assimilate new information into their daily practice. The content of these Teaching Brief® articles has been validated through an independent expert peer review process.