Top News Story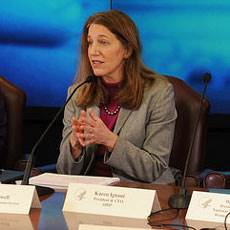 Long-term care leaders on Monday called a first-ever federal timeline for greater levels of bundled and other alternative payments "aggressive" but "a good thing."
More News
Quote of the Day
"

The key now is consistency.

"
Daily Editors' Notes

Blog round up
Marketplace Experts

Question of the Month
"What is your favorite place in the building where you work, and why?"
Send your answer to Staff Writer Tim Mullaney at tim.mullaney@mcknights.com. Please include your name, title, name of your workplace and its location. When possible, please include a picture of yourself. Your answer may appear in McKnight's Long-Term Care News.
Featured CE

The critical importance of weight management and smoking cessation in OSA treatment are emphasized, and the roles of other health behaviors, oral appliances, and pharmacologic and surgical treatments in OSA are addressed.
Don't miss any McKnight's news