Top News Story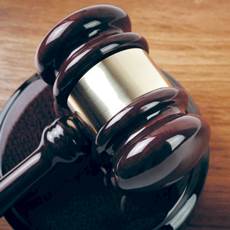 Sunrise Senior Living Inc. will face trial on whether it can be held liable for the alleged negligence of its subsidiary.
More News
Quote of the Day
"

A healthy grief-healing process of acknowledging grief after each loss and developing intentional healing practices to cope with your grief-journey are necessary for sustaining your well-being.

"
Daily Editors' Notes

Blog round up
Marketplace Experts

Question of the Month:
"What long-term care figure, living or dead, would you like to meet, and why?"
Send your answer to Senior Editor Elizabeth Newman at elizabeth.newman@mcknights.com. Please include your name, title, name of your workplace and its location. When possible, please include a picture of yourself. Your answer may appear in McKnight's Long-Term Care News.
Featured CE

From the September 2014 issue of Renal & Urology News: Data suggest that clinicians often fail to communicate adequately with patients to select individualized therapy. Along with the prevalence of overactive bladder (OAB) and the frequent failure of initial therapy, this points to the need for urology specialists to heighten their diagnostic acuity for idiopathic and neurogenic OAB and its comorbidities, and to strengthen their ability to communicate with patients to individualize treatment, improving efficacy, safety, and adherence. This article includes examples of actual patient-clinician videos and excerpts of faculty discussions.
Don't miss any McKnight's news