Top News Story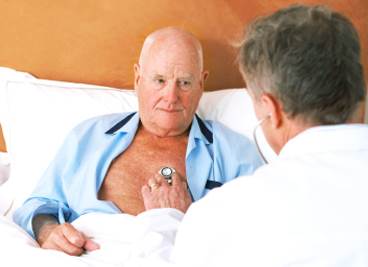 The American Health Care Association on Thursday applauded a House measure that would inform Medicare beneficiaries of their observation status as hospital inpatient or outpatients. But that might be little consolation for skilled nursing facilities that face the prospect of not getting reimbursed after such observation periods.
More News
Quote of the Day
"

Whoever replaces him will be a lovely person. But he or she won't be Larry, and that's not going to be an easy burden to overcome.

"
Daily Editors' Notes
Blog round up
Marketplace Experts
Question of the Month
"What is your favorite place in the building where you work, and why?"
Send your answer to Staff Writer Tim Mullaney at tim.mullaney@mcknights.com. Please include your name, title, name of your workplace and its location. When possible, please include a picture of yourself. Your answer may appear in McKnight's Long-Term Care News.
Featured CE

The elderly brain is more vulnerable to the adverse effects of surgery and anesthesia compared with the younger brain. Both anecdotally and in clinical investigation, the elderly surgical population has been found to exhibit a significantly higher prevalence of postoperative cognitive decline. The most common manifestations of this decline are postoperative delirium (POD) and postoperative cognitive dysfunction (POCD).
Don't miss any McKnight's news