Top News Story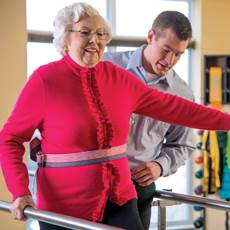 A potential new Medicare payment measure for hip and knee replacements needs to be revised, or it could limit patients' access to care, according to the American Health Care Association/National Center for Assisted Living.
More News
Quote of the Day
"

New York's new get-tough policy compelled Jewish Home to ... become more creative.

"
Daily Editors' Notes

Blog round up
Marketplace Experts

Question of the Month
"What is your favorite place in the building where you work, and why?"
Send your answer to Staff Writer Tim Mullaney at tim.mullaney@mcknights.com. Please include your name, title, name of your workplace and its location. When possible, please include a picture of yourself. Your answer may appear in McKnight's Long-Term Care News.
Featured CE

Participants will learn about the pitfalls in the diagnosis of migraine, including aids to differentiating between episodic and chronic headache disorders
Don't miss any McKnight's news