Top News Story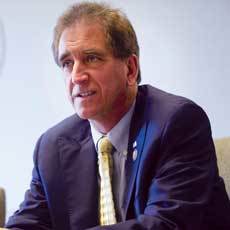 Rep. Jim Renacci (R-OH) blasted the three-day hospital stay rule during comments to providers Thursday, insisting it would be better to let physicians admit residents directly to skilled care facilities. He spoke during the National Investment Center for Seniors Housing and Care's annual meeting near Washington.
More News
Quote of the Day
"

That's why October seems appropriate to delve into the release of the latest HHS OIG report slamming skilled nursing facilities and therapy overbilling. It's a retread of Freddy Krueger and Michael Myers on a mission to kill, only this time with a bit more zealousness.

"
Daily Editors' Notes

Blog round up
Marketplace Experts

Featured CE

Among the many issues clinicians face today, staying current with advances in medicine is becoming a major challenge. Teaching Brief® articles will allow clinicians to stay up-to-date and assimilate new information into their daily practice. The content of these Teaching Brief® articles has been validated through an independent expert peer review process.