Top News Story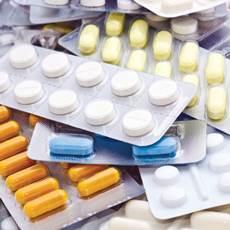 Institutional long-term care pharmacy services provider PharMerica Corp. will pay $9.25 million to settle allegations that it solicited and received kickbacks, the Department of Justice announced Wednesday.
More News
Quote of the Day
"

It is important to understand that it doesn't necessarily matter how often or how carefully one monitors a bed rail, the potential for entrapment or for a patient to try to climb over the rail is ever-present.

"
Daily Editors' Notes

Blog round up
Marketplace Experts

Featured CE

Among the many issues clinicians face today, staying current with advances in medicine is becoming a major challenge. Teaching Brief® articles will allow clinicians to stay up-to-date and assimilate new information into their daily practice. The content of these Teaching Brief® articles has been validated through an independent expert peer review process.