October 01, 2013
What's your view from the outside?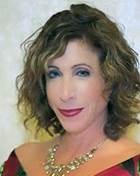 Jacqueline Vance, RN

I bet a few of you are going to be thinking while you read this, "What has this got to do with a healthcare blog?" Give me a minute and you will see where I am going with it.You will see a lot, in fact.


So, I was talking a walk through my neighborhood on a cool late-summer morning and I was struck by the thought of how nice my neighbor's homes look on the outside. The lawns are not only nicely manicured but everyone has some "signs" of who they are on the inside.

Let me explain. I saw lovely gardens of plants and flowers, both planted in the ground and hanging in intricate containers, some surrounded by seating groups, benches, lawn signs, statues, birdfeeders, etc. These signs give me a clue about the people within.

I saw whimsical gnomes making me think the people within might be a bit whimsical and fun themselves. I observed tons of sport team lawn flags (including the very "Baltimorean" purple stork lawn ornament), letting me know that on games days, there will be gatherings around the TVs with team spirit.

I spotted religious statues and figurines where the owners of those homes were letting us know what is most important to them (though the Jesus statue right next to the Orioles lawn flag made me wonder if the owners were revealing their love of the Lord and their team, or asking for prayers for the "O's" (which honestly they desperately have needed).

I viewed St. Francis statues surrounded by little stone bunnies, making me think that this is a home of a pet lover. I noticed everything from fairies and butterfly lawn ornaments to birdbaths next to birdhouses disclosing that they are nature lovers.

And let's not forget my own wiener lawn flags, which change seasonally indicating my obsession with dachshunds! Oh, I must clarify for my husband's sake that the concrete goose on the front porch, whose outfits I change at a minimum monthly I am the one who loves it.

OK, so the point here is, all my neighbors are clearly disclosing, by how they present the outside, that they respect the community and are proud to be part of it.

And this got me thinking as I was walking. What do we exhibit from the outside? What does the exterior of our facilities indicate? Are we saying we respect the employees and community within, or do we say this is just a building plain and simple — or worse, a building in disarray?

And what about us personally? What do our exteriors say? Did we take the time to dress like we respect ourselves, our fellow employees and the community we care for, or do we look like we grabbed what was the least wrinkled from our laundry pile? (OK, I might be exaggerating but you know what I mean.)

I'm not saying you ought to go buy a new wardrobe, but ironing your outfit doesn't cost much. And what about our body language? Do we "shlump" around or walk with a posture that speaks of pride? Do we smile? (And FYI, a smile costs $0, zero, nada). You know what I mean.

What are we displaying about who we are and how we feel about what we do?

Let's make an effort to spruce up our exteriors and show some pride in who we are and what we do, if we are not there yet. And for those who are are there: "Go, team!"

Just keeping it real,

Nurse Jackie

The Real Nurse Jackie is written by Jacqueline Vance, RNC, CDONA/LTC, a 2012 APEX Award of Excellence winner for Blog Writing. Vance is a real life long-term care nurse who is also the director of clinical affairs for the American Medical Directors Association. A nationally respected nurse educator and past national LTC Nurse Administrator of the Year, she also is an accomplished stand-up comedienne. She has not starred in her own national television series — yet. The opinions supplied here are her own and do not necessarily reflect those of her employer or her professional affiliates.