June 10, 2014
Ahhh, it's summer... (Run for your life!)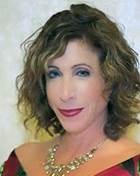 Jacqueline Vance, RN
The birds are singing, everything is green, people are planning vacations and you are shaking in your boots. Because you know, unlike the rest of the world, that with your job, you're gonna have more patients to take care of than you can shake a stick at!
(By the way, where did that expression come from? Who in their right mind would ever shake a stick at a patient? Oh wait, we work in long-term care, so we're not in our right minds to begin with!)
Yes, the word "short" takes on a whole new meaning in the summer. While friends in other careers get excited for their peers when they get ready to take a vacation, we get nauseous. Night sweats, shakes, chills.
It's not the summer flu — it's fear of others' vacation time (or "FOV" for short). Weeks ahead, the panic hits you: How will you get everything done when you are an "n" of one?
But does it always have to be sheer chaos? How about a QAPI process related to summer staffing? Wouldn't this be a great Performance Improvement Plan (PIP) to identify? Plan. Do. Study. Act.
Will you "Plan" that I can't handle even one more patient? Seriously. Let's benchmark this. What are other similar organizations doing? What is our target? What is my facility's threshold, defined as a measure of quality that must be achieved or the facility will be at risk?
I wonder what a fishbone diagram would look like for this? (I'm reading a sustainability document this week.) While staffing, of course, has a lot of moving parts and sustainability might be difficult, this can be done if undertaken as a QAPI project!
What are your best practices related to summer staffing? (Other then hiding.) Please share with us in the comment section below. It's your turn.
Wait a minute — was that a tornado?! No, it was just you, running out the door on your way to vacation …Oh well.
Just keeping it real,
Jackie
The Real Nurse Jackie is written by Jacqueline Vance, RNC, CDONA/LTC, a 2012 APEX Award of Excellence winner for Blog Writing. Vance is a real life long-term care nurse who also is the director of clinical affairs for AMDA – The Society for Post-Acute and Long-Term Care Medicine. A nationally respected nurse educator and past national LTC Nurse Administrator of the Year, she also is an accomplished stand-up comedienne. She has not starred in her own national television series — yet. The opinions supplied here are her own and do not necessarily reflect those of her employer or her professional affiliates.