January 02, 2013
Fiscal molehill for rehab providers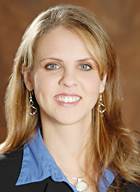 Shelly Mesure, MS, OTR/L

Well, we didn't completely go off the "fiscal cliff," but we're definitely heading for a downward slope.

On Tuesday, Congress approved the American Tax Payer Relief Act. We avoided some major setbacks with the Medicare Fee Schedule. The scheduled 26.5% cut to the physician fee schedule is no longer a possible reality; however, we will be required to continue dealing with the multiple procedure payment reduction (MPPR) for 2013.

In addition, the new law provisions increases from 20% in private practice and physician offices and 25% in skilled nursing facilities and outpatient clinics to a 50% reduction across the board, for all settings.

Furthermore, they failed to recognize each therapy as a distinct and separate practice, and will continue to have the MPPR reductions applied across all disciplines on every day of service. According to our industry experts, this will result with approximately 7% reduction in payment for all physical, occupational, and speech therapy services.

In other news, the therapy cap is set at $1900 for physical and speech therapy, and $1900 for occupational therapy for 2013. As part of the new laws, they continued the automatic exceptions process through Dec. 31, 2013. So in other words, continue with business as usual … track your caps, apply your modifiers, and document the medical necessity.

Since the automatic exceptions have passed, this means that the manual medical review also will be applied for this year. When tracking the therapy caps, ALWAYS track the totals based on 100% of the physician fee schedule. Don't apply the MPPR reductions or beneficiary co-pays or deductibles. When submitting documentation for the manual medical review, audit your medical records to ensure that everything is clearly documented and states medical necessity.

Lastly, Tuesday began new reporting requirements of the non-payable function-related G-codes for Part B. On the first therapy session after Jan. 1, 2013, we should all be documenting our non-payable G-code sets to begin the reporting system for these new requirements. Luckily, the Centers for Medicare & Medicaid Services has acknowledged that we will have until June 30, 2013, to master this process and hopefully emerge with some industry standards. In the meantime, it's important for us to strengthen our documentation, clearly identify medical necessity, and begin the process.

The good news is there are no major "therapy-related" changes anticipated for inpatient Medicare Part A patients at this time. I hope everyone has a happy and healthy new year, and let's get back to work!