November 19, 2013
A home-for-the-holidays checklist for therapy patients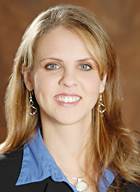 Shelly Mesure, MS, OTR/L
Well, it's that time of year already. Hectic schedules, extra weekend shifts and holiday planning. It's also time for rehab to spend some extra time discussing holiday plans with their patients. Whether it's a short family trip home on the holiday or out to eat at a favorite restaurant, added stress and poor safety judgment can lead to a slew of new and bigger problems.
Do your patients have their holiday safety checklist? For any patients planning outings to their family's homes, I would send a copy of this checklist ahead of time to allow for better planning and possible patient/caregiver training sessions. Here's my recommended checklist to send with every family:
1. Remove all throw rugs and trip hazards
2. Remove clutter from passage ways and popular gathering areas (kitchen, living room)
3. Do you have a bathroom on the first floor? If not, do you have a private area to set-up a 3-in-1 commode?
4. Provide proper seating – recommend tall and/or firm surfaces for sitting, possibly with armrests. The plush couches will increase the difficulty of getting up and down for transfers
5. Have you planned for your loved one's dietary restrictions and medication needs?
You can definitely add to the list, but these five basic questions will help ensure a safer home environment for our patients to visit. Also, prior to this visit, does the patient have rehab potential to address new goals? Such as: walking on uneven surfaces, curb management, car transfers, stair training, and so on.
Working in collaboration with the interdisciplinary team will allow the facility to provide the patient and their families with a well-rounded event planning session. This can include the nursing staff, therapy, dietary, and social services departments.
It also will help with the marketing and image of the facility to let the community and hospital discharge planners know about the extra steps your facility takes to provide a meaningful and safe holiday season for all of the residents. I wish everyone a HAPPY THANKSGIVING, and let's be thankful for our loved ones and keep them safe!
Shelly Mesure ("measure"), MS, OTR/L, is the senior vice president of Orchestrall Rehab Solutions and owner of A Mesured Solution Inc., a rehabilitation management consultancy with clients nationwide. A former corporate and program director for major long-term care providers, she is a veteran speaker and writer on therapy and reimbursement issues.