November 26, 2012
How to get prepared for the next Sandy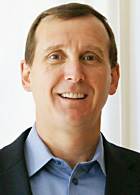 Bruce Baron
The wrath of Hurricane Sandy will be felt for years to come. Even though Sandy may not have directly taken a toll on your facility, there will be another hurricane, earthquake, tornado, flood or other natural disaster for which you need to be prepared.
To prepare for such an occurrence, it is important to develop and test a disaster recovery plan. While the intent of this blog is not to recommend one recovery plan over another, it is important to have one ready to deploy when disaster strikes.
A vital component of any disaster plan is communications. Are you prepared to update families, residents and staff frequently before, during and after the disaster? And can you reach all individuals on a timely basis? The old call trees from years past are time consuming and email distribution lists are often not timely enough. Is there an alternative? At VoiceFriend, we focus solely on the needs of communities. VoiceFriend enables communities to send messages to staff, families and residents using the best way to reach each individual - whether it be land-line or cell phone, text messages or email. And if you are unable for whatever reason to send out your messages yourself, just contact our 24/7 support line and we have former radio professionals standing by to send out the targeted messages you need to communicate to your families, residents and/or staff.
During Sandy, communities such as Kindred Healthcare, Five Star Senior Living, Tower One and Hebrew Senior Life used the VoiceFriend solution to:
Alert families as to the proactive ways that their community would keep their loved ones safe and secure during the storm.
Provide residents with frequent updates on instructions to follow.
Update staff about coverage for shifts and disaster recovery progress.
Many of our client communities sent these phone, text or email messages themselves. Others relied on VoiceFriend's staff to send out the targeted messages.
A disaster recovery plan is critical for every community. An automated communications solution is a vital component of any plan.
Bruce Baron is CEO of VoiceFriend. He can be reached at bruce.baron@voicefriend.net. For more information, contact VoiceFriend at 781-996-3123 or email us at sales@voicefriend.net.