June 12, 2015
What's more frightening than the nursing shortage? What's driving it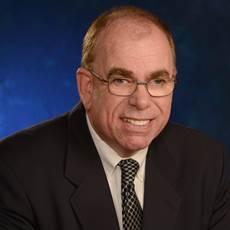 John O'Connor
To better appreciate this sector's alarming nurse-staffing nightmare, it's helpful to recall the warden's famous line in Cool Hand Luke: "What we've got here is failure to communicate.
As McKnight's reported, new research warns that more than 2.5 million long-term care workers will be needed in the next 15 years. For the study, University of California at San Francisco investigators took a long hard look at usage trends, and matched them against several possible future scenarios. In each instance, it was clear that demand will far outstrip supply.
"Filling these jobs will be a big challenge," said Joanne Spetz, Ph.D., the study's lead author.
And it's not like existing staffing levels are robust. In fact, things are getting so dicey that a lawsuit against one of the field's largest chains alleging inadequate staffing was awarded class-action lawsuit status.
When many operators hear these kinds of stories, their thoughts turn to finding new labor supplies. Which in a way completely misses the point.
Yes, the numbers are troubling. But what's even more disturbing are the reasons driving them. Simply put, many of the caregivers in this field have had it. They are tired of the long hours, lousy benefits, extra duty, being taken for granted — and wondering whether they really make a difference.
So what's to be done? There are some obvious answers. One is offer better pay and benefits. A second is to staff facilities better. A third is to make facilities less dangerous and unhealthy places to work. And finally, a little more sincere recognition wouldn't hurt.
None of these options is a silver bullet. And they can all be a waste of time if operators fail to appreciate how hard the work in this field can be.
As a general rule, happy employees don't up and leave. When they do, it's usually because they found a better deal elsewhere, the current situation has become unbearable, or both.
Whenever a nurse quits your facility, a point is being made. But if all you see is an open spot to be filled, there really has been a failure to communicate.
John O'Connor is McKnight's Editorial Director.