July 20, 2012
The star treatment is here to stay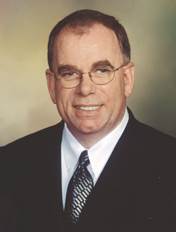 John O'Connor, editorial director, McKnight's Long-Term Care News
The Centers for Medicare & Medicaid Services has just rolled out its latest version of Nursing Home Compare.
If your facility garnered five stars, you probably love it. If you received one star, you surely hate it. If you received something in between, you probably have ambivalent feelings. Regardless, get used to it.
The site is not going to go away any time soon – except when CMS temporarily deactivates it in order to upload more information about your facility.
According to CMS, the latest Nursing Home Compare updates include the following:
* Narratives that detail specific findings from inspections of nursing home facilities
* Two new measures that report a nursing home's use of antipsychotic medications
* Updated data for quality measures previously available on the site
* Information on nursing home ownership available, thanks to the Affordable Care Act
The latest version also offers new search functions, maps and glossaries.
"These new updates to the Nursing Home Compare website are the next stage of transparently sharing data to drive improvement in our health system," said Dr. Patrick Conway, CMS' chief medical officer, in a release.
Nursing Home Compare also contains traditional information users have come to expect. This includes an overall rating, as well as ratings related to health inspections, staffing and quality.
More than half a million visitors came to the site in the first half of 2012. And those numbers are not likely to taper off any time soon.
In a way, this is all Roger Ebert's fault. The movie critic at the Chicago Sun-Times has been credited with creating the four-star system that's commonly used for rating movies. Thanks to that simple but profound device, we can now similarly rate hotels, restaurants and almost anything that can have a relative value judgment placed against it — including eldercare facilities.
Some operators may be thrilled with this sort of star treatment. But there are probably more than a few people who wish Ebert had never set foot inside a movie house.