April 02, 2012
New SNF business models and alligators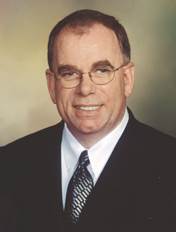 John O'Connor, editorial director, McKnight's Long-Term Care News
There's an old adage that goes something like this: It's hard to remember that your objective was to drain the ditch when you are up to your waist in alligators.
The corollary statement for skilled care might be this: It's hard to prepare for the future when you are starving to death.
Last week, I heard several experts at a regional NIC skilled care program offer their prescriptions. Boiled down, their cumulative message was that forward-thinking operators will need to upgrade staffing and services, and document better care while finding complementary business partners (such as hospitals and physician practices). That's the "draining the ditch" part.
But a new survey from The Alliance for Quality Nursing Home Care and Avalere Health suggests that just the opposite is likely. In the wake of Medicare and Medicaid funding cuts, many facilities are being forced to cut staff, layoff direct caregivers, reduce employee benefits and cancel facility expansion plans, investigators found.
I don't blame operators for doing what they think is best to ride out the current storm. But fair or not, that's not going to be enough.
The field is entering a world of bundled payments, shared risk, quality report cards, scenario planning, analytics-driven data management and other new benchmarks. Given these new realities, hunkering down is no way to find new partners.
Unless you're in the market for alligators.