June 01, 2015
Catching payroll bandits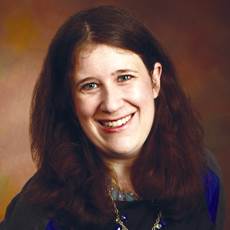 Elizabeth Newman
The big news last week wasn't that two women were charged with stealing $144,000 from a nursing home in Pennsylvania. It was that their alleged scam lasted for three years.
Authorities say Deborah Lopez was working as a certified nursing aide at the Mennonite Home in Manheim Township, PA, and was being paid for hours she didn't work. The scheduler, Victoria Felix, is alleged to have added hours to Lopez's time sheet, and they'd split the extra money.
There are occasionally times when I think some of our beloved advertisers are rejoicing over a news story, and this is one of them. Because if there was ever a case for an automated scheduling system that allowed regularly auditing, this is it.
It bears out what experts and providers talk about anecdotally: There was a certified nursing assistant who showed up one day driving a BMW, or a scheduler started taking nice cruises around the world, and it's not due to a rich uncle leaving behind his estate. There will always be bad apples, and I want to make it clear that I'm sympathetic to the nursing homes who get hit by fraudsters, especially in the case of the Mennonite Home, a 188-bed nonprofit with solid marks in quality.
But part of being an educational resource like McKnight's is looking at teachable moments, and what I want to revisit is this question of time.
In another recent case, a Wisconsin nursing home bookkeeper was charged — and was sentenced to prison — for stealing more than $800,000 over 10 years. To be fair, this was a much more complex scheme than overtime payroll shenanigans: The bookkeeper, Joyce Ziehli, created a system where insurance was under-reported, funds were transferred and checks were written out to her as cash.
When you break down the math, Lopez and Felix are alleged to have slid by through stealing $4,000 a month, or $1,000 a week. It's an amount a lot of facilities wouldn't notice was incorrect. When you look at the Wisconsin case, Ziehli is said to have done great work in between stealing money. While $800,000 is a lot, it's also a case where it breaks down to just over $1,500 a week, an amount that many administrators would attribute to insurance or reimbursement flukes given the solid performance of Ziehli.
I do not think we are an overly trusting industry that hires bad people. Nursing home administrators shouldn't spend their time poring over the books or schedules to try to find problems. They need to delegate, automate and have scheduled audits.
Much like nurses are increasingly receiving status reports that flag residents with potential problems, more executives need to have reports that say, "Hey, did you know CNA Jones is working three extra shifts a week, and do you want to double check it?"
The investment in the technology or system that can help you have this, or something similar, will be worth it.
Elizabeth Newman is Senior Editor at McKnight's. Follow her @TigerELN.