September 04, 2012
Minimizing caregiver risk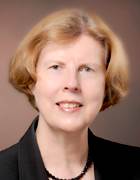 Carol Farran

According to a 2010 National Survey of Residential Care Facilities conducted by the CDC's National Center for Health Statistics, as many as 42% of residents in assisted living facilities suffer from Alzheimer's disease.

Such a large percentage of individuals needing memory care can be extremely taxing on the caregiver. Residents with Alzheimer's and other related dementias can be combative or aggressive, often asking the same questions over and over or threatening elopement. Additionally, when a staff member is consistently charged with caring for more advanced Alzheimer's residents, the care can be even more taxing. Any one of these stresses can put the caregiver at greater risk for stress, illness and injury.

The role of the senior care provider is crucial to the caregiver's challenge. Providers must help the caregiver to maintain their own physical and mental health so they can maintain composure and provide loving care to the Alzheimer's resident.

"The job of the senior care provider is to prepare and educate their staff about what the disease is, what to expect and the variability of the disease so they can better understand what is happening with the resident," says Danielle Arends, RN, MSN, Advanced Practice Nurse, Rush Alzheimer's Disease Center. "The caregiver will then be better equipped to address any issues that arise, with either the Alzheimer's individual or themselves as the caregiver."

Utilizing a grant from the National Institute on Aging of the National Institutes of Health, Rush University College of Nursing and online training provider Care2Learn/Upstairs Solutions have joined together to create memory care-specific training that introduces a Skill Building Model to help the Alzheimer's caregiver provide the best care while maintaining their own health.

"Rush's efforts to use online training to better prepare caregivers in this challenging environment is revolutionary," said Tamar Abell, President, Care2Learn/Upstairs Solutions. "The post-acute care industry has to be ready to shore up its caregivers to address this growing population, while innovative training approaches like this will be critical to maintaining the health of the resident and loved ones as well as the caregiver."

Here are five steps the Alzheimer's caregiver can take to ensure successful resident care:

1. Understanding Dementia: In order to care for residents with dementia, caregivers must understand dementia and know that its symptoms will vary depending on the individual progression of the disease.

2. Personal Care: As the ability to successfully complete activities of daily living (bathing, getting dressed, etc.) and instrumental activities of daily living (taking medications, shopping, etc.) for persons with dementia changes, encourage them to complete as many tasks as possible independently.

3. Behavioral Symptoms: Behavioral symptoms are common with dementia, including boredom, apathy, wandering, repetitive questions, agitation and aggression. Develop approaches that help residents to know that they are safe and will be cared for.

4. Person-Centered Care: Using a person-centered care approach allows the caregiver to focus on the person, not the disease; their strengths and not their limitations. Obtain a complete psychological/social history to learn more about each resident's hobbies and interests. Ask yourself: What do we know about the resident that we can utilize to engage them?

5. Caregiver Stress and Self-Care: It's crucial for the caregiver to identify times when they are stressed. They may need to step away from a situation until they gain more composure, ask others to help them in a particular situation or talk with their supervisor about their feelings or needs.

Beyond the Skill Building Model, senior care providers must remember to rotate and provide enough caregivers for residents requiring more challenging care, while offering continuous training to senior care staff on stress management as well as new regulations and innovative ways of caring for today's Alzheimer's resident.

Carol J. Farran, DNSc, RN, FAAN, and Judith J. McCann, PhD, RN, FAAN are professors, Adult Health and Gerontological Nursing, Rush University College of Nursing.