June 14, 2017
Traditions: Advancing our mission of compassionate care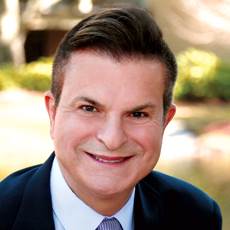 Rafael J. Sciullo, Empath Health CEO
For 40 years, Suncoast Hospice, a member of Empath Health, has been honored to be the sole community hospice provider in Pinellas County, FL. As one of the first nonprofit hospices in the nation, our founding volunteers dreamed and shaped our mission of caring for the sick, dying and families, so that no one would be alone or in pain.
Our care teams are privileged to walk along these extraordinary journeys of hope, comfort and healing at these most precious times of illness, loss and grief. We provide care that uplifts the whole well-being, from medical treatment and integrative therapies; to volunteer, emotional and grief support; to spiritual and personal care; to caregiver education and help with decision making. Every patient and family is embraced and served with expertise, open hearts, understanding, respect and dignity, according to their choices and wishes.
Increased access to care
As we lead forward and expand our scope and reach of care, we remain committed to meeting and honoring the unique needs of all in our community for many more generations to come. Hospice care can be a tremendous support and relief, still some cultures harbor spiritual beliefs, misconceptions or fears that make them reluctant to talk about death, do end-of-life planning or seek hospice care. Nationally and in our area, African American, Hispanic and Jewish communities traditionally use hospice at lower percentages than other populations. In order to identify needs, address barriers, increase access and provide culturally-specific hospice care to these underserved communities, we created our Traditions (Tradiciones) program.
Traditions builds on the strength of heritage of each community. Taking into account their principles, values, faith and cultural preferences along with discussing their views of hospice care creates greater opportunities for access to these groups. The goals of Traditions is to increase our presence and engagement in these communities, create presentations and marketing materials that reflect their values and increase their awareness and use of our hospice services.
Our team of community outreach specialists has built solid relationships with community leaders, faith-based organizations, law enforcement agencies and various community groups. Bringing these critical voices to the table through conversations/storytelling, meetings, focus groups, advisory councils and surveys has helped us gain valuable feedback and insights about these communities' cultures and their concerns, perceptions, barriers and needs for information and resources about hospice care, grief and end-of-life decision making.
Customized outreach strategies and educational presentations have been implemented to lead to a greater understanding of hospice, which may encourage patients and families to seek earlier referrals. Our team has increased our visibility and become part of the communities, to foster trust and to develop a positive rapport with families that we could potentially serve.
Within a year, they participated in more than 75 events/presentations in the African American community, more than 55 in the Hispanic community and more than 55 in the Jewish community. Topics have included grief, caregiver tips, living wills, planning, cancer, heart disease and overviews of Suncoast Hospice and Empath Health services. The advisory councils meet quarterly to learn about new programs, share ideas and assess outreach efforts.
Successes
Traditions is making significant gains in the numbers of people served in these communities. The rolling 12-month percentage of Black/African American deaths served by Suncoast Hospice is now within the "expected" range. For the first time, the rolling 12-month percentage of Hispanic/Latino deaths served by Suncoast Hospice has surpassed the "expected" range.
Additionally, Suncoast Hospice recently achieved statewide and national recognition for its community outreach. Allegheny Franciscan Ministries funded a grant to engage the Hispanic community in advance care planning. Florida Hospice and Palliative Care Association awarded an inaugural grant to conduct a study and workshops about the Jewish community and advance care planning and awarded The Excellence in Program Innovation – Community Outreach Award to the Traditions program. And through our reaccreditation with The National Institute for Jewish Hospice, our Jewish community outreach specialist and one of our spiritual care coordinators received training to train our care teams and spiritual care coordinators about end-of-life care for Jewish patients and families.
We'll continue to seek opportunities to learn more about serving diverse communities, analyze data, report findings and establish best practices. Everyone deserves access to life-changing care and peace at the end of life and after a loss. Whether we're caring for African American, Hispanic or Jewish communities, other faith or ethnic groups, veterans or LGBT individuals, we aim to improve quality life for everyone who needs us.
Rafael J. Sciullo is the president and CEO of Empath Health in Clearwater, FL.