October 28, 2011
How to avoid end-of-therapy pitfalls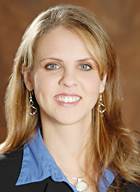 Shelly Mesure, MS, OTR/L

As we all know, on Oct. 1, the Centers for Medicare & Medicaid Services implemented a new set of regulations that clarified the original MDS 3.0 requirements for completing the "end-of-therapy OMRAs" (OMRA = Other Medicare Required Assessments). In the new regulations, CMS no longer accepts the distinction on whether a facility provides therapy on the weekend.

In essence, it has stated that it is assumed that all facilities throughout the entire country may potentially provide weekend therapy. Therefore, 5-day vs. 7-day facility distinctions have been removed.

This originally caused much confusion as many providers wondered if this meant they were now required to always provide weekend therapy. The good news is that answer continues to remain "NO." The bad news is that if a facility fails to provide therapy for at least three consecutive days, the rehab payment level will be dropped and changed to a nursing payment level.

Some other confused questions I've been hearing include whether this rule applies if only one of the therapy disciplines (Physical, Occupational or Speech Therapy) fails to provide therapy for at least three consecutive days. The good news is that this answer is also "NO. However, if there is only one therapy discipline treating this resident, then that answer becomes "YES."

Sound confusing yet? Well, I have always recommended weekend therapy whenever possible, so if you're a facility with this option, it will only benefit the facility and the patient. If there are multiple therapy disciplines working at least five days per week with this patient, then as long as one of them is able to provide at least five treatment days in the course of seven days, you will avoid this end-of-therapy change completely.

How do you know if you're at risk? The biggest issue is with facilities that do not provide consistent weekend coverage. The other factor involves analyzing your billing and/or tracking logs to see how often patients miss therapy on Fridays and/or Mondays. If therapy is missed Friday, Saturday and Sunday; or Saturday, Sunday and Monday, then an End of Therapy OMRA is required. Therefore, the rehab payment is stopped, a nursing payment category is captured, and therapy must resume normal treatment within five days to qualify for resuming the rehab RUG payment.

If therapy resumes after a longer period than five days, therapy must be discharged and a new evaluation must be completed (i.e. more paperwork). If nursing was able to continue demonstrating a daily skilled level of nursing, the Medicare Part A benefit does not need to be interrupted. If nursing is unable to show a continued need for skilled nursing services, then you may potentially have a situation where the Medicare benefit may be ended.

Another strategy for avoiding this scenario is by utilizing group therapy. Due to the new regulations, group therapy has been changed to allowing only 25% of the therapy minutes to count for capturing the rehab RUG payment. However, CMS stated that it will acknowledge a treatment visit if the overall group treatment session is longer than 15 minutes.

I work with many clients in various parts of our country. I realize that, especially in very rural areas, it is often difficult to staff the therapy departments appropriately. If staffing is the issue, or if a therapist is out sick or we're trying to accommodate the upcoming holidays, I recommend utilizing group treatment. You'll need to plan the additional therapy minutes on other treatment days. However, it will allow you to capture the treatment visit that is crucial for maintaining the current rehab RUG payment.

I apologize if I might have confused you any further, but remember: I'm just the messenger!

Shelly Mesure ("Measure"), MS, OTR/L, is the president and owner of A Mesured Solution Inc., a rehabilitation management consultancy with clients nationwide. A former corporate and program director for major long-term care providers, she is a much sought after speaker and writer on therapy and reimbursement issues.