August 21, 2013
Shepherd's Flock Child Care Center has a new director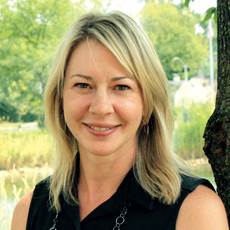 Jori Poplawski
Jori Poplawski the new director at Shepherd's Flock Child Care Center, an intergenerational child care center connected to the Lutheran Home in Arlington Heights.
Poplawski first began work within Shepherd's Flock last September as a teacher in the Rainbow Room.
"I welcome this opportunity to continue a great tradition of superior childcare and education within the Lutheran Home and the community," Poplawski said in a press release. "As the new director of Shepherd's Flock, I look forward to building a program strong in the Christian faith, maintaining a high level of education, including intergenerational activities, and most of all developing exceptional childcare that families seek out in the community."
She has worked in education for more than 15 years. Her past experiences have included work in day care, early intervention and teaching within a classroom setting.
Her bachelor's degree is from Marywood University, and her master's degree in education is from the University of Phoenix.