November 21, 2017
Sallerson joins Charter Senior Living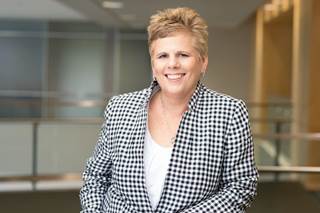 Sallerson joins Charter Senior Living
Jayne Sallerson will begin as chief sales and strategy officer at Charter Senior Living in Chicago on Nov. 27.
She was previously the executive vice president of sales at Benchmark Senior Living. She served in a similar role at Emeritus Senior Living for seven years prior to the Brookdale merger.
Sallerson worked as a vice president of sales and marketing at Summerville Senior Living in California. Among other previous companies are Sherpa CRM, Unicare Nursing Homes and the New England Physical Therapy network.
She has served as a chairwoman of the Argentum Sales and Marketing Roundtable and is a frequent senior living presenter.
Sallerson completed her bachelor's degree at Clark University.