July 05, 2016
Robertson joins E-Mist Innovations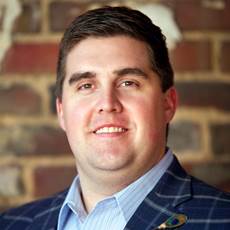 Joshua Robertson
Joshua Robertson has become the president of E-Mist Innovations.
He had previously launched National HME in 2006, and partnered with more than 500 hospice programs. In 2014, he founded GrowCo Capital, which focused on investing resources into entrepreneurial businesses and real estate.
Robertson was recently named to the Fort Worth Business Press "Fort Worth 40 Under 40" list and is actively involved in the Cowtown Angel Network. He is the founding president of the Rawls Raiders Alumni Network for Texas Tech Business School.
He completed his bachelor's and MBA degrees at Texas Tech University.