April 13, 2016
Peter B. Schuna to lead Pathway Health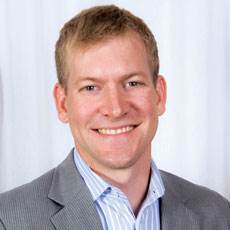 Peter B. Schuna
Peter B. Schuna has become the president and CEO at Pathway Health, a post-acute consulting company.
He succeeds his mother, Debby L. Schuna, the company's founder, who died in January. Peter Schuna was previously the company's chief operating officer.
"Our company has suffered a tremendous loss and Debby's presence is greatly missed," he said. "Pathway Health will carry out her strategic vision to provide best-in-class, affordable solutions to our clients by delivering insight, expertise and knowledge.
Before Pathway, Schuna was a healthcare administrator for both the HealthEast Care System and Benedictine Health System. As a long-term care administrator, he led the facility through 3 straight years of deficiency free surveys and achieved superior financial results, the company said.
He completed his bachelor's degree at University of Minnesota, Twin Cities.