June 02, 2015
OPRS promotes O'Connor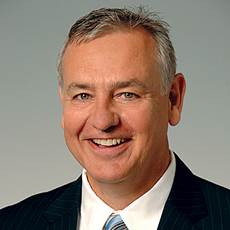 OPRS promotes O'Connor
Daniel J. O'Connor was promoted to Chief Operating Officer for Ohio Presbyterian Retirement Services. O'Connor will be in charge of the system's 12 continuing care retirement communities, and the senior independence home health and hospice subsidiary.
O'Connor has been involved with OPRS since 1990, and has more than 30 years of experience in the aging services field. He started off as a licensed nursing home administrator, and then became the executive director of an OPRS community in Ohio. Until now, he has been in the OPRS corporate office.
He received his bachelor's degree from the University of Dayton, and earned his masters in gerontology with a concentration in long-term care administration from Miami University.