April 13, 2016
Nield starts at The Waterford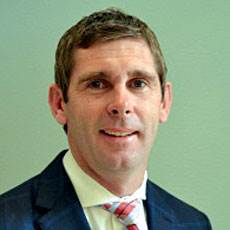 Scott Nield
Scott Nield is the new executive director of The Waterford, a retirement community in Juno Beach, FL.
Nield will oversee operations at the community, which contains villas and other healthcare services. The Waterford is a Lifespace-operated community.
Nield arrives from a career in golf, having worked as the director of golf at Inverness Golf Club in Illinois, assistant general manager at Stowe Mountain Club in Vermont, and as a general manager at Lake Mowhawk Golf Club in New Jersey. A native of Scotland, he now lives in Port St. Lucie with his wife, daughter and two West Highland terriers.
He completed his bachelor's degree in business administration and marketing at New Mexico State University, and also studied food and beverage management at New England Culinary Institute.