June 21, 2013
New activity director at Palace Gardens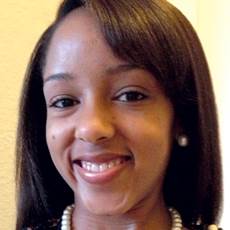 Nairy Flores
Nairy Flores is the new activity director at the The Palace Gardens, the Palace Management Group's assisted living community in Homestead.

Flores was formerly a recreation leader with Miami-Dade Parks' Disability Services-Leisure Access Center. She will be responsible for creating and facilitating the monthly activity program for residents. She also arranges and coordinates entertainment and instructors.

"Nairy joined The Palace as a volunteer intern at The Palace Nursing and Rehabilitation Center and worked with residents in the Alzheimer's area," said Helen Shaham, president of The Palace Group. "Her commitment was evident."
Flores has a Bachelor of Science Degree in Recreation Sports Management from Florida International University.