May 04, 2016
Mauldin moves to Capital One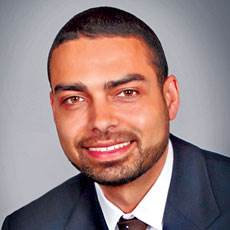 Cortney Mauldin
Cortney Mauldin began as Senior Vice President and Chief Underwriter for Multifamily Finance at Capital One this spring. He will be responsible for the complete oversight and quality control of all underwriting functions related to Federal Housing Administration insured transactions.
Previously he was the senior vice president, chief underwriter at Love Funding Corporation. He also worked for Love as its vice president and deputy chief underwriter. Mauldin previously worked as senior financial analyst for Broadwing Technology Solutions.
He completed his bachelor's degree at DePauw University and is expected to complete his master's degree at Washington University in St. Louis next year. He will work out of Capital One's St. Louis and Bethesda, MD offices.