June 21, 2016
Marshall named Chief Experience Officer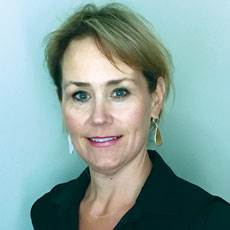 Tammy Marshall
The New Jewish Home has named Tammy L. Marshall as its first-ever Chief Experience Officer.
She will be responsible for working to create the best possible experience for people at the organization's three campuses, as well as its Care at Home program. TNJH cares for 12,000 clients and has 3,500 staff members.
The CXO position was created in light of the organization's dedication to The Green House Project, a program Marshall will continue to serve as project director. She also will continue to oversee GHP staff training and assume a lead role in implementing the project's values in three new Green House-based residences at the Westchester Campus.
Before coming to the organization in 2013, Marshall was the Chief Nursing Officer at New York-based Susquehanna Nursing & Rehabilitation Center.
She earned a bachelor's degree in nursing administration and social science from Keuka College. She completed her master's at Goddard College.