October 14, 2014
Lyles leads Clorox division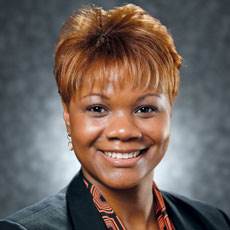 Rosie Lyles
Rosie D. Lyles, M.D., MHA, has started at Clorox Professional Products Company as the head of Clinical Affairs.
Lyles was previously a physician researcher and study director for multiple epidemiologic research initiatives in the Division of Infectious Diseases at the Cook County Health and Hospitals System. While there, she investigated healthcare-associated infections with a focus on the epidemiology and prevention of multidrug-resistant organisms and infections in intensive care units and in long-term acute care hospitals.
She was the study director and physician researcher at Hektoen Institute for Medical Research for nine years, where her studies included Clostridium difficile infections and case-control studies of community-acquired Methicillin-resistant Staphylococcus aureus.
Lyles received her medical degree from St. Matthew's University School of Medicine and completed her master's in Health Service Administration at St. Joseph College. She is currently finishing a master's of Science in Clinical Research and Translational Sciences at the University of Illinois at Chicago.