March 11, 2014
Lifespace chooses Bentley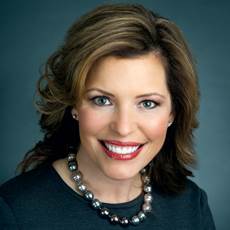 Sloan Bentley
Sloan Bentley is the new president and CEO at Lifespace Communities in Des Moines, IA.
Bentley replaces Scott Harrison, who is retiring, and is credited with building the organization from nine to 12 continuing care retirement communities.
Bentley has nearly three decades of experience, and previously served in top leadership positions with ABHOW (American Baptist Homes of the West). Most recently, she was president of Seniority, Inc., an ABHOW subsidiary providing management, sales and marketing services to senior living organizations nationwide. She also has been a staff gerontological consultant with Retirement Housing Corporation in Dallas and an administrator with Northern California Presbyterian Homes & Services.
Bentley is the author of Believing in Senior Living: Insight and Inspiration for the Future of Our Profession.
She earned her bachelor's degree in gerontology from Bowling Green State University, and a master of long-term care administration from the University of North Texas.