September 01, 2015
Huntington appoints Langenderfer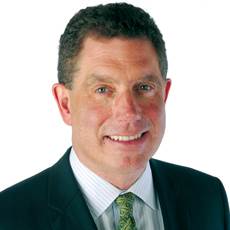 John Langenderfer
John Langenderfer was named Huntington's director of healthcare sales and origination.
He will be based in Cincinnati and work to develop Huntington's commercial banking relationships with senior living and long-term care facilities, home healthcare, hospitals, medical and dental groups, medical device manufacturers, specialty pharmaceuticals and other niche healthcare services, the company said.
Langenderfer was most recently a senior vice president in U.S. Bank's Healthcare Division. He also has been a director at KeyBanc Capital Markets and a vice president at PCS Computer, as well as a managing director of Ludlow, Ward & Greenberg Capital Partners LLC.
He is the chairman of the Mercy Social Ministries Board of Mercy Health and on the Board of Trustees for The Children's Home of Cincinnati. Langenderfer completed his undergraduate degree at the University of Toledo, and his MBA at Xavier University.