June 20, 2014
Hernandez named Devonshire director of facilities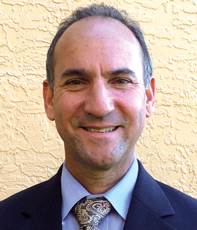 Hernandez named Devonshire director of facilities
Eddy Hernandez is the new director of facilities at Devonshire at PGA National, an Erickson Living retirement community in Palm Beach Gardens, FL. He will manage the overall general services division, as well as assist with general services needs related to Chatsworth, the continuing care neighborhood associated with Devonshire.
Hernandez was previously the director of facilities management at Covenant Village of Florida in Plantation, FL, and the director of plant operations at Sunrise Community, Inc., in Miami for about 20 years.
He received training at the Robert Morgan Vocational Technical Institute and is a FHEA Certified Healthcare Engineer. He also serves as the vice president of the Florida Healthcare Engineering Association and is a member of the American Society for Healthcare Engineering.