June 02, 2015
Executive chef hired at Devonshire PGA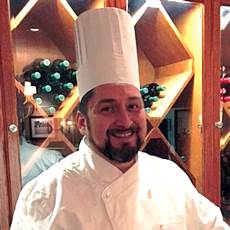 Executive chef hired at Devonshire PGA
Devonshire at PGA National in Florida has added a new executive chef, Jorge Lopez. He will oversee the culinary production at the community's five dining sites. He will also manage a staff of 25 chefs and five kitchen stewards.
Lopez has 20 years of culinary experience, most recently at Stroudsmoor Country Inn in Pennsylvania. He also has served as executive chef and food and beverage director for the Bushkill Inn, where he oversaw the culinary operations while managing a staff of 40.
He earned his culinary training and degree from Los Angeles Trade Technical Institute.