June 29, 2015
Braun named president of MEIKO USA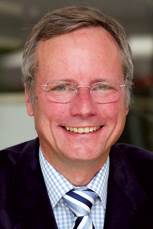 Markus Braun

Markus Braun has been appointed as the new president of MEIKO USA, Inc., a commercial washing equipment manufacturer. In this position, he will oversee corporate strategy, resource distribution and growth of the business in the U.S. market.

Braun has worked at MEIKO since 1998, when he began in Germany as a sales and marketing manager. He was responsible for MEIKO's product line for the healthcare industry, and cleaning and disinfection appliances.

Graduating for the University of Cologne in Germany, Braun earned his engineering degree. He has also been a member of the German Healthcare Export Group since 2000, and has held the Chairman position repeatedly.