January 29, 2015
Azbell to lead community relations at new community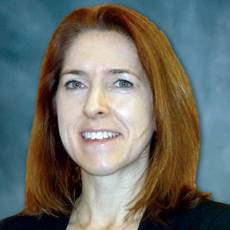 Katherine Azbell
Katherine Azbell, MSW, was named the new Director of Community Relations at The Ambassador of Scarsdale in January.
The community is under construction and scheduled to open in early 2015. It is located off the Hutchinson River Parkway. Siobhan Morello was also named a Community Relations Counselor for the site.
Azbell has spent 20 years in senior care and home health, most recently as the director of community outreach at Prospect Park Residence. She has also been the director of volunteer services at Caring Hospice Services of Brooklyn, and the Home Sharing Program Coordinator at the New York Foundation for Senior Citizens. She was a case manager at the Center for Urban Community Services in Times Square for six years.
She has been involved with many New York-based senior service organizations, including the East Side Council on the Aging and Brooklyn Borough Wide Interagency Council on Aging.
Azbell completed her bachelor's degree in German at Wartburg College, and her master's degree in social work at Hunter College's School of Social Work.