July 14, 2014
Rejuvenating senior facilities with a coat of paint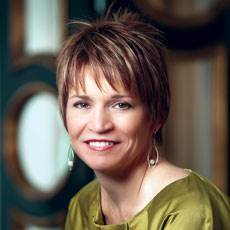 Jackie Jordan
Senior housing environments benefit from the effective use of color. Today's seniors seek environments that exude personality and vibrancy. Here are some tips for using color to improve both the look and livability of such spaces.
Neutrals Create a Calming Balance
Neutrals offer the flexibility to design spaces that remind residents of previous homes, while maintaining a crisp, clean and fresh appearance. For inviting and comfortable surroundings, try using a balance of warm and cool neutrals, such as those offered in Sherwin-Williams Warm Foundations and Cool Foundations palettes, both found in the Senior Living Color Collection.
For example, Warm Foundations features Fresco Cream (SW 7719), an orange-tinted beige that is great for a common sitting room or resident's kitchen area. In a restroom, pairing warm neutral hues with ceramic tiles that lean toward the cooler side can enhance the room and give a sense of cleanliness and balance. In a café or gathering area, warm and cool neutral hues can accentuate a fireplace or a large display of artwork without competition.
Pair the Warm Foundations and Cool Foundations neutrals with wood tones found in hardwood flooring, furniture and wood trim. Hues such as Crisp Linen (SW 6378), pictured left, a cool, whitish beige, with Stone Lion (SW 7507), a warm, deep beige, are excellent main wall colors that complement a variety of accents and styles.
Color that Promotes Independence
Ranging from clay reds and deep plums to soothing blues, the Independence hues enable you to create vibrant color medleys.
For example, reds such as a smokey Red Barn (SW 7591) or coppery Cavern Clay (SW 7701) stimulate appetite and activity, and pair beautifully with granite countertops and stainless steel appliances in kitchen and dining areas.

Other colors such as Smokey Blue (SW 7604), pictured right, a deep blue-gray, or Exclusive Plum (SW 6263), a deep violet-gray, work well alone, or paired with creamy whites, to add interest to bedrooms, while creating a calming backdrop for beautiful bedspreads, sheets and pillows.
Colors to Help With Visual Perception
As people age, their eyes perceive color differently, muting colors and adding a tint of yellow to what they see. Consider using varied, brighter colors from the Memory palette, which are specifically designed to help aging eyes "see" better.

Research shows that warmer tones are appealing to seniors who need more assistance in day-to-day activities. Life can be stressful, and moving into a new space can have its challenges. Saturated colors such as rosy Red Clover (SW 6564), pictured left, or fresh, snap-pea Nurture Green (SW 6451) make excellent accent colors that can help residents distinguish between spaces and find their way around.
Easy Solutions for Busy Professionals
The options in color specification are endless. Using palettes specially designed for senior living can make the design process easier, helping create a functional and visually pleasing environment for current residents, while increasing its marketability for new residents.
Jackie Jordan is the director of color marketing, Sherwin-Williams.