June 11, 2014
One simple way to improve the profitability of your nursing home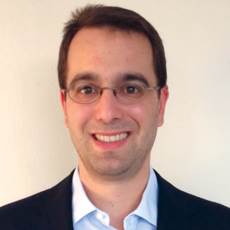 Marco Terry
Increasing the profitability of any business, especially nursing homes, can be challenging. Most strategies that increase profitability take time and resources, and they have uncertain payoffs. In this article, we review a simple way to increase the profitability of your SNF. It's a technique that can be easily implemented and can improve your profits — if your company is the right candidate for it.
Increasing profits
There are only two ways to increase profits. You can either increase revenues/prices while keeping costs at bay or you can decrease costs. In some cases, firms can do both. For the most part, it's as simple as that. However, while this may sound simple, it's not easy.
Can you increase prices?
Let's first look at increasing prices. Because the nursing home market is already competitive, increasing prices are problematic. Furthermore, price increases in this industry can have unintended consequences.
To complicate matters, the market has been exerting downward pressure on what healthcare providers can charge for services. As a result, price increases are extremely difficult.
Can you cut costs?
The alternative is to cut costs. Cutting costs can work well if your team finds inefficiencies in your nursing home that can be reduced or eliminated. As a matter of fact, nursing homes should periodically review their operations to ensure that they are as efficient as possible.
This strategy can be taken further by working with suppliers and vendors to lower their prices. Cost cutting has its limits, though. If this approach is taken too far, the nursing home risks purchasing lower quality items, which can have negative effects.
Cut costs without changing vendors or products
There is one thing you can do — without substantial effort — to reduce costs while keeping your existing vendors. This strategy can often generate immediate savings, which drop directly to the bottom line.
If your nursing home is like other nursing homes, it probably pays suppliers on net-30 to net-60 day terms. This common strategy helps improve your cash flow. However, paying slowly is not always to your benefit.
Instead of paying in 30 to 60 days, request a discount from your vendor for paying in ten days. The discount you can get varies, but 2% is average. While a 2% cost drop is not big, it's not insignificant either — especially since this savings requires only a small effort and a change in your procedures.
However, implement this strategy carefully. When used incorrectly, it can create cash flow problems.
Can you afford to pay early?
Before implementing this strategy, make sure you can afford to pay suppliers early. This advice sounds obvious, but many companies don't go through this step, to their peril.
Work with your accountant or finance department to establish that you have the necessary cash reserves and available cash flow to start paying early. Ideally, create a new cash flow forecast to show how your cash flow should behave after you implement this strategy.
Which vendors should you pay early?
Choosing which vendors to pay early depends on your ultimate goal. If your focus is solely to improve profitability, then prioritize early payments based on who offers the highest discounts.
However, if you also want to improve your corporate credit, first pay those vendors that report payment experiences to the commercial credit bureaus (e.g., Dun and Bradstreet).
Regular monitoring is a must
Monitor your cash flow regularly as you transition from paying vendors on net-30 terms to paying them quickly. If you see effects that had not been forecasted, pull back until the situation stabilizes.
The actual amount of monitoring depends on your access to accurate financial reporting, the size of your nursing home, your financial capabilities and your level of comfort. Initially, monitor cash flow daily or a few times a week, until you see a clear pattern.
Marco Terry is the founder and managing director of Commercial Capital LLC, a leading provider of medical factoring financing to nursing homes. He can be reached at (877) 300-3258.