July 10, 2015
Investing in extra help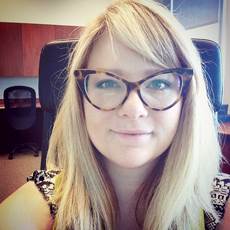 Chelsi Archibald
While many long-term caregivers are aiding seniors with dementia, a new training course focuses on preventing cognitive decline by looking at food.
Senior Helpers' program Senior Gems is a training course that enables caregivers to assess the level of dementia a client may be dealing with. Activities are selected that are best for cognitive functioning, franchisees are experimenting with a new food program. By using nutrient-dense, wheat-free, vegetable & protein-based meals for the elderly, caregivers can see positive results.
The cutting-edge science-based diet has been studied extensively and is encouraged by many members of the health community worldwide. Board-certified neurologist and Fellow of the American College of Nutrition, David Perlmutter, M.D., was the inspiration behind Senior Helpers implementing a diet for seniors which is low on wheat, sugar, and harmful carbohydrates.
Citing inflammation as the source for many degenerative conditions, the research pointed to avoiding gluten and sugar in order to spur new cognitive growth and maintain a healthy brain. The program also uses plenty of critical fatty acids, like those found in fish oil as well as main staples like grass-fed beef, avocados, and coconut oil.
Senior Helpers is optimistic that seniors may not only have improvements with health issues like chronic headaches, insomnia, and anxiety, but may also show improved memory function.
The timing is right for looking at food and training. It is estimated that by 2025, the number of people age 65 and older with Alzheimer's disease will reach 7.1 million — a 40% increase from those currently affected and nearly triple the seniors suffering from the disease as of 2015.
Senior Helpers has made it their goal to aid families in need of extra help in the home and with cutting-edge innovations like the science-based diet, the elderly in their service areas may have greater health benefits and easier adjustment into senior life. We are hopeful that many of the people in our care will show significant signs of cognitive improvement.
Chelsi Archibald is a public relations specialist and writer working with Senior Helpers.