December 11, 2015
Insurance needs are specific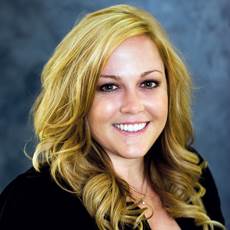 Julie Friedly
Insurance needs often vary across industries. While most businesses need property, liability, business vehicle and workers' compensation insurance, the level of coverage, policy type and supplemental protections can run the gamut.
Nursing homes, long-term care facilities and other aging facilities require unique protections and processes that many other businesses do not need. Companies that aren't attune to these needs are more susceptible to lawsuits and excessive claims – despite their best efforts to provide a stellar service and client experience. Further, internal processes and procedures need to be established to prevent many claims common at such facilities.
When weighing insurance needs, decision makers at aging facilities need to consider the following:
Resident Advocacy & Short-Term Stays – Liability claims can result when a short-term resident or family member experiences misperceptions or dissatisfaction. To counteract and prevent such misperceptions, it's important for aging facilities to communicate early and frequently in order to right-size their clients' expectations. Proper and comprehensive documentation, detailed care recommendations and pre-established communication processes with the insurance company can resolve many issues and prevent claims. Further, facilities should consider implementing a concierge-like service program that's designed to meet non-clinical resident needs. It offers support to residents and families, and it provides a platform to assess and address potential concerns within a short timeframe.
Aging Workforce – Many older adults work at aging facilities, and these jobs can be physically demanding. Employers need to make sure they have the proper training and health screenings in place to prevent injuries that can ultimately lead to worker compensation claims. For instance, employers can assess the physical readiness of potential of job candidates with a CRT (Cost Reduction Technologies) evaluation, which tests a person's strength and agility.
While federal regulations do not allow employers to ask prospective employees if they have pre-existing conditions, they do enable employers to test strength and agility during the interview process – as opposed to post offer – so they can select the most physically qualified candidates for jobs that demand it. A CRT evaluation isn't a medical examination. It solely assesses strength and agility and is compliant with the Americans with Disabilities Act and the Equal Employment Opportunity Commission.
Dealing with Difficult Residents – A greater amount of physically aggressive residents with behavioral health issues are being cared for in long-term care facilities. Therefore, staff needs to be trained on how to deal with such clients. Doing so can help reduce liability that ultimately leads to claims and potentially lawsuits. Companies that don't have the proper training and risk management procedures in place may be rejected by certain insurance carriers when shopping for new policies.
Cyber Liability – Aging facilities need cyber liability policies in this day and age. For example, what happens if an employee releases sensitive information by accident? What if important documents are shredded accidentally? What happens if the computer systems are hacked? Cyber liability policies cover items such as privacy breaches, telephone hacking, phishing scams and network asset projection.
Aging facilities that take the time and energy to establish risk management procedures, train employees to deal with difficult situations and work with their broker to ensure the proper coverage is in place can save money in the long-term while reducing the potential for claims and lawsuits.
Julie Friedly is a sales executive at Lovitt & Touché, one of the nation's largest insurance brokerages.