March 29, 2017
5 tips to managing skin pH and IASD in your facility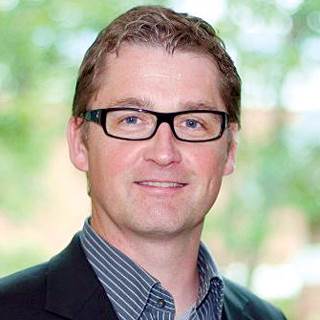 Oliver Krause-Huckleberry, Director of Marketing for the Hartmann Group
It's common knowledge in the long-term care industry that more than half of the adults in facilities are incontinent. The condition has caregivers across the country working around the clock to establish best practices to manage both urinary and bowel incontinence with hopes that they can minimize episodes of Incontinence Associated Skin Damage and other related conditions.
When skin's pH is elevated, the acid mantle can break down and leaves the skin susceptible to infection, excoriation and other complications. Things such as urine and feces, old age and some skin products can lead to microorganism overgrowth, decreased barrier function of the skin and increased skin permeability, allowing bacteria to ultimately penetrate the skin cells and cause IASD.
Residents that have IASD often experience the typical symptoms of inflammation - the soreness, redness, blistering, erosion of the skin and oftentimes, a secondary infection due to the increased pH and breakdown of the skin. Add in unrelieved pressure, and the chances of residents developing pressure ulcers significantly increase.
So what does this mean? In a nutshell, it means our long-term care givers are in a unique position to help prevent residents from experiencing IASD. They're on the front lines to making a difference. Below you can find a list of easy ways help incontinent residents maintain healthy skin and live life dignified.
Schedule restroom breaks for residents that suffer from incontinence. Ensure that residents are able to relieve themselves regularly to minimize their chances of having an accident. While some incidents are unavoidable, others can be prevented.

Ensure that all residents are being changed and rotated on a regular basis. This minimizes pressure and safeguards against residents sitting in high pH voids for long periods of time.

Select the right products for your residents. No two residents are the same, and while it may be a bit of a hassle, all incontinence products are not created equally. Pads, briefs and disposable protective underwear; among others are all options and work differently on every body. Ask your resident for their opinions on fit and feel.

Moisturize the skin regularly. Don't be afraid to try barrier creams. They can help keep water and urine away from the skin while moisturizing, just be mindful of how your resident's skin reacts to what is being used.

Thoroughly research incontinence products available. There are adult briefs on the market that contain proprietary components that lower (acidifies) the pH levels of voids to a skin friendly range. HARTMANN offers a wide variety of adult incontinence products that contain Curly Fiber, a component that may prevent, reduce severity and promote healing of IASD. We are the only manufacturer of adult briefs in the US that contain Curly Fiber.
Stopping IASD before it starts in a long-term care facility can be beneficial to both the facility and the resident. Minimize stress for both caregivers and residents by staying ahead of incontinence.
Oliver Krause-Huckleberry has more than 15 years of combined experience in the international and local healthcare and FMCG industries with global leaders like P&G and SCA. He is currently the Director of Marketing for the HARTMANN Group in the US.