December 16, 2015
When making a call has life and death consequences - for staff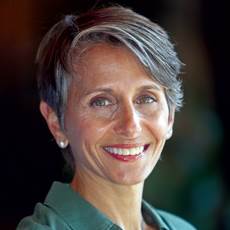 Joy Solomon
Last week 37-year-old Zeljka Sekulic, an employee at Astoria Skilled Nursing and Rehabilitation in Ohio, was gunned down in cold blood in the parking lot where she worked. Her life came to a tragic end, not by the hand of a stranger, but by her ex-husband, who had been previously arrested for assault and domestic violence charges.
Unfortunately, Zeljka's story is another reminder of the prevalence of domestic violence in our society, and how it all too often takes place at or near one's place of employment.
Domestic violence occurs at alarming rates – 38 million women have experienced physical intimate partner violence in their lifetimes. Nearly 5 million women in the United States experience physical violence by an intimate partner every year. And every sixty seconds– less than the time it takes to read this blog – 20 people are victims of intimate partner violence.
A growing body of research shows that domestic violence isn't limited to one's home. It frequently erupts at the victim's workplace, having a profound impact on one's ability to function effectively at work while jeopardizing the safety of colleagues. Victims often skip work or arrive late and leave early because of fears about safety, shame about injuries or the need to testify in court or obtain a restraining order. When they do come to work, victims are distracted by harassing phone calls, texts and emails, fear of an unexpected visit from their abuser, fear of the abuse being discovered and anxiety about the abusive relationship.
Given all of these stressors, it's not surprising that, in a 2005 study conducted by the Maine Department of Labor and Family Crisis Services, 96% of domestic violence victims surveyed reported that abuse affected their ability to perform their job duties.
As long-term care administrators, we have a responsibility to inform employees about available resources, and provide them with the tools needed to identify domestic violence among co-workers. This is critical to safety, well being and effective performance of job duties.
The Hebrew Home at Riverdale by RiverSpring Health recently implemented the "It's Your Call" program, a domestic violence prevention and intervention program for all of our employees. Every employee – from housekeeper to our Chief Executive Officer – is required to attend this training. In the short time that It's Your Call has been up and running, several employees have sought assistance from our trained staff, and their safety has been secured. We are grateful that this program is visible by our employees, valued by our administrators and has provided life-saving information to over 1,000 employees on our Riverdale campus.
I encourage you to work with your Human Resources departments to develop training and educational programs that address this growing epidemic. Feel free to contact me at joy.solomon (at)hebrewhome.org or visit our website at the Weinberg website.
The healthcare field is predominantly female. We must provide education to our entire employee community, and life-saving care and support to those who so desperately need it. Make the call. It could save a life.
Joy Solomon is the Director and Managing Attorney of the Harry and Jeanette Weinberg Center for Elder Abuse Prevention.