February 16, 2018
To help elderly patients, CMS should prohibit PBM fees - not reform them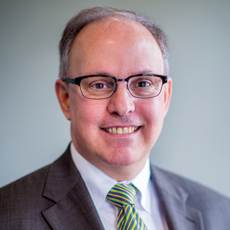 Alan Rosenbloom, President/CEO of the Senior Care Pharmacy Coalition: PBMs have too much power.
Over just the past few years, the nation's three largest pharmacy benefit managers (PBMs) – CVS Caremark, Express Scripts and Optum Rx – have come to control more than 80% of prescriptions dispensed in America. For seniors living in the nation's long term care (LTC) facilities, and served by LTC pharmacies, this percentage jumps to more than 90% – a true oligopoly.
This unseemly PBM hegemony in seniors' prescription drug market is one reason why the Senior Care Pharmacy Coalition (SCPC) is praising the Centers for Medicare & Medicaid Services (CMS) in our new comments regarding the recent Medicare Parts C and D Proposed Rule. Specifically, we strongly back the agency's recognition of ongoing pharmacy price concessions to PBM middlemen, and for citing PBMs' "abusive misuse" of myriad pharmacy "fees" and add-ons.
However, while CMS in well-intentioned fashion proposes to "redirect" or "reform" these fees, we believe that for the benefit of elderly LTC pharmacy patients in skilled nursing facilities (SNFs), assisted living facilities (ALFs) and other congregate care settings, the fees should be eliminated, not "reformed." Here's why:
PBMs increasingly have extracted "pharmacy payment adjustments" and other concessions from pharmacies, especially independent LTC pharmacies, through anti-competitive market manipulation, without justification or benefit to Part D beneficiaries or the Medicare program itself. CMS is correct – and the evidence overwhelming -- that so-called "pharmacy incentive payments" have "grown faster than any other category of DIR (Direct or Indirect Remuneration) received by prescription drug plan (PDP) sponsors and PBMs."
The agency is also correct that because the amounts of pharmacy incentive payments exceed "bid" calculations (meaning that the PBMs are pocketing fees rather than passing them through to beneficiaries in the form of reduced premiums), they do not benefit Part D beneficiaries or the Medicare Part D program. Rather, these payments are being misused by PBMs to wantonly contribute to already lavish PDP and PBM profits.
It is essential to note that while CMS identifies these fees as "price concessions," they are not price concessions at all. Unlike drug manufacturers, pharmacies have no product "prices" to concede. Instead, these fees represent an unjustified abuse of market power through which PBMs – and the PDPs they represent – extract extra sums from pharmacies for no purpose other than to enrich themselves at the expense of LTC pharmacies.
In short, PBMs impose extra fees because they can. Given the absence of any free market-based justification, a foundational Medicare Part D premise, these fees should not be "redirected" – they should be prohibited outright.
Additionally, CMS's conceptual "point of sale" (POS) policy solution would not be effective for the LTC pharmacy sector and the elderly beneficiaries they serve. As CMS knows, a very large percentage of LTC residents are "dual eligible" for both Medicare and Medicaid. Duals, in fact, do not pay for their medications at all, and they do not pay Part D premiums, co-pays or deductibles. Further, they are exempt from the "donut hole" in the Part D program.
Thus, for these beneficiaries, "passing through" pharmacy fee DIR's at the point of sale (POS) makes no sense – since it is not possible for their out-of-pocket costs to be lower than $0. While we appreciate CMS's creative proposed POS policy options, none will achieve the agency's policy goals for LTC residents or LTC pharmacies.
CMS should simply prohibit the pharmacy fees outright. While passing on savings to beneficiaries may be appropriate for manufacturer rebates, the same is not true of pharmacy fees. SCPC's comments focus on the justification for CMS eliminating pharmacy fees altogether, which is a solution to the underlying problem more consistent with the intent of the Part D program, and the free market principles on which the program is based. In this context, CMS should eliminate all unjustified fees PDPs/PBMs impose on LTC pharmacies – not only post-point-of-sale fees.
SCPC's views differ from other national pharmacy sector voices when it comes to addressing and resolving these PBM fee issues. Our position simply reinforces the fact LTC pharmacies and their patients are a distinct subset within the pharmacy community, requiring a unified voice and approach, but a different framework for dealing with issues that impact LTC pharmacies – from PBM fees to the federal definition of LTC pharmacy. The days when LTC pharmacies are considered part of a monolithic "pharmacy sector" are behind us, and PBM pharmacy fees are a good place to start.
Alan Rosenbloom is President & CEO of the Senior Care Pharmacy Coalition.