May 24, 2010
Starting the long-term care conversation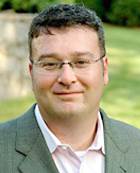 Ari Weinberger
For administrators at long-term care organizations, it's an all-too-common occurrence: Family members come to you looking for a suitable environment for their loved one only when things have boiled over into a crisis situation.
As good as your staff members may be at caring for such individuals, a proactive approach before an emergency is better for everyone. The earlier families broach the subject of long-term care, the more seniors are prepared to deal with the transition from an emotional standpoint and the more they can benefit from the specialized programs a top-tier community offers. Even some of the financial issues a prospective resident can face are alleviated by having more time to meet with an adviser—whether within or outside of the facility—and weigh various options.
How can a long-term care provider encourage these important conversations and ensure they take place well before an imminent need arises? One way to do this is to build a larger presence in the neighborhoods around your facility through special events and other creative efforts. By reaching out to prospective residents and their families at the "pre-need" phase, you can help make long-term care an integral topic of family discussions.
Typically, targeted advertisements such as direct mail campaigns have played a key role in retirement communities' outreach efforts. While these can be important tools for getting your organization's name out, several very effective— and often less expensive—methods sometimes get overlooked.
For example, in addition to holding periodic open houses, our organization, CRL Senior Living Communities, uses anniversaries and holidays as occasions to hold parties that are open to the public. They're a good opportunity for caregivers who aren't necessarily planning their loved one's immediate move to come in to one of our 16 facilities and see what a modern senior community is like. Often, they're surprised to learn about the myriad social activities and life-enrichment programs—not to mention amenities such as a full-service salon and fitness center.
Another way to reach out to our neighboring communities is through partnerships with outside groups whose goals are aligned with your own. We recently teamed up with an organization that will come into one of our facilities on a designated day and offer health screenings for arterial disease, osteoporosis and other conditions. For seniors in the area, it's a convenient, affordable way to get checked for ailments that affect their age group. In addition to providing a great service to the community, facilities that hold such events are getting seniors and their families to think about long-term needs. Local media are sometimes willing to help spread the word through their community calendar.
Sponsoring local music and cultural events that attract a multigenerational audience is yet another way to increase your profile in the community. Aside from building name recognition, long-term care organizations that help support such events demonstrate that they're more than just a watch-keeper for seniors – they're there to provide mental, emotional and spiritual enrichment for residents.
Getting spouses, children and other caregivers to address long-term needs early on is always an important goal, and it's all the more imperative given the state of our economy. Many seniors who would like to transition to a retirement community are having a tougher time doing so because the assets they'd otherwise use as funding—namely, their home and investments—may have fallen in value. Ultimately, these challenges can be resolved, especially when the facility offers a dedicated financial "concierge" to help identify alternative funding sources. However, the number of options certainly increases when there's more time to plan.
Waiting until the decision cannot be put off any longer—often because the individual is a danger to himself or others—is not the best way to proceed. In the right environment, a senior can thrive, not just survive. In this light, it can be a tremendous gift to have a senior move into a community before it becomes an emergency. It is our responsibility to educate families early on about the mental, physical, nutritional, communal and spiritual benefits that a solid community provides. By developing a larger presence in the community, you can help families start to think about these advantages at any earlier stage.
Ari Weinberger is president of CRL Senior Living Communities, an organization with 16 facilities in Illinois and Wisconsin. CRL serves seniors with needs in independent and assisted living, along with Alzheimer's and memory care.