December 14, 2010
Specialized wellness programs beneficial for seniors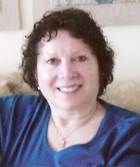 Khadi Madama
The last decade has seen a large growth in the development of wellness programs and wellness consulting. With an ever-growing senior generation living active and productive lives well into their late 90s, the trend has been to try to expand the quality of their life with more attention to preventative self-care and motivation. Wellness programs address this need.
With seniors no longer content to dwindle away their remaining years in complacency and with advances in medicine and research on longevity, wellness is now a mainstream approach to extended quality of life with enhanced health, a renewed zeal for living and finding ways to meet the needs of octogenarians who want to get the absolute best out of their lives. They are simply "younger" at 80 or 90 than they were decades ago.
What makes a wellness program different from traditional recreational activities is that wellness programs are highly specialized to meet those needs. They are based on studies, they are based on safety and they are created to be more interactive, thereby achieving better results. They are created from the foundation of the original formula for residential activities, that of the needs, interests and abilities of the individuals.
But they add in one more essential ingredient, that of finding new ways to generate a spark in interests not yet dreamed about—interests that speak to the heart of the eldercare resident and then to fan that flame for a renewed life.
A well-rounded wellness program plan may include various forms of physical training such as Tai Chi, yoga and other types of expertly modified exercise. These should be provided by instructors who are trained and certified in these categories and by the wellness coordinator or consultant, to move seniors in a safe way and one that does not compromise their medical history. We cannot be willing to have our loved ones exercised by non-trained instructors, even though, unfortunately, there are currently no state mandates regulating who may provide exercise physiology to elders in care.
The wellness program plan may also provide non-physical exercise programs, such as journaling programs. For de-stressing, these have shown wonderful results in alleviating trauma, grief and symptoms of illness or depression, Highly unique approaches to art therapies for those who are not artists but simply enjoy art are also therapeutic. Still, theatrical therapies can increase their memory, visual acuity, and respiration, not to mention improving their sense of well-being. Wellness programs speak to the inner spirit of those that would be more active if only these new, exciting concepts in wellness could be provided to them.
Khadi Madama is a recognized specialist in complementary therapy design.