June 23, 2014
Leading from the heart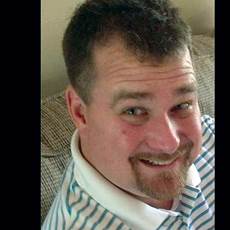 John P. Rauls
As a Methodist minister in the 1950s, my grandfather, along with my grandmother Rauls, set out on a mission to help retirees find housing plus healthcare under one roof. During that time period right in little ole Macon, GA, their mission and prayers sparked a revolution to build the first modern day congregate living facility for seniors. It was not the most profitable new venture, but they made it work.
Witnessing the residents and families being properly cared for were their rewards! My grandparents have both since passed on, but I know in my heart that they are proud of their two sons and grandchildren for carrying the torch forward in the fast-paced evolution of today's senior housing. How we understand our resident's needs is the most important thing we can do.
I would like to share with you an idea about understanding needs and one of the most pivotal parts of my personal philosophy about caring for seniors/retirees. That is "TRY TO TAKE CARE OF THEIR PARTICULAR NEED BEFORE THEY ASK." It's a self-taught, nurtured philosophy that relies on perception and the uniqueness of an individual or group. The thesis is based on profiling the most likely needs based on how I would want to be cared for.
Here is a simple example of how the process works. I have been around boats my whole life and enjoy water skiing with friends. When I set up a day to do this, first, I have to profile who's going skiing by using obvious biological, sociological and psychological factors. Then I go through a process of elimination determining the five biggest possible factors to be aware of on the day of the trip. For example, if it's going to be 105 degrees outside, then that's how I base my mental plan, while assuming my friends will be 50% prepared. It's my boat, so I feel responsible to them.
First, I make sure the Bimini top is on the Bayliner to provide shade. Second, I prepare a cooler with enough ice, Gatorade and water for everyone. Third, I bring a good selection of sunblock to share. Fourth, I have several light color hats/shirts available to cover up with, and fifth, a fan that circulates the air I made that runs off the motor (Don't ask.) If I follow my plan to a certain degree of error, it makes the individual's percentage of not overheating higher. This therefore creates a more successful skiing trip.
One variable in the equation is that my friends know I am responsible. Now that I have given you this example (hopefully you're not too confused), let's switch gears for a minute to senior living.
There are certain retirement communities in each city that are known for being extra responsible and for providing superior training. Therefore, it would seem a responsible and well-trained staff is better prepared to provide excellent care and to forecast residents' needs. Let me stress that this is not foolproof. But the point is, the same mental tools and thought processes used for water skiing, or whatever similar hobby is in your life, can be applied to a retirement community. Or maybe next time I'll write about seniors who water ski. Either way, I hope to continue to share even more tools with providers to help in decision-making.
John P. Rauls is the vice preisdent at Southeastern Retirement Management Inc. He is a third generation senior living professional.