March 10, 2014
Identifying, selecting and installing EHR systems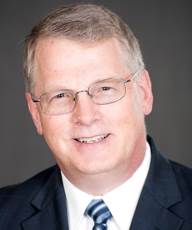 Chip Burns

The steps to installing an Electronic Health Record (EHR) system effectively in a post-acute care setting are as broad as the software options available today. In order to be successful in identifying, selecting and implementing these systems, and maximizing three critical resources – people, time and money – it is important to evaluate five key factors for success:
Forming an Information System (IS) Task Force made up of executive level decision makers to help streamline approvals and purchases up front;
Identifying collaborative software selection teams to enlist individuals from across the organization and ensure all needs will be met;
Thinking beyond just software and hardware to consider the changing culture and processes;
Partnering with expert consultants for implementations and selection;
Assigning full-time staff dedicated to performing the implementations.
With these factors in place, take a step-by-step approach that encompasses the following areas and asks some specific questions:
What is the Collaborative Process to Achieve "Buy-In"?
The first and most important effort in any EHR installation is gaining the sponsorship — buy-in and commitment — from an organization's leadership. The technology selection team must have a clear charter and include staff from each level of the organization that utilizes and/or is impacted by the software system or process. An essential part of the process is the use of an "Application Criteria Matrix" that defines and measures specifically what the system has to do for the organization and how it integrates with other organizational systems/platforms. Ultimately the selection team recommends software to the IS Task Force, but the IS Task Force should be charged with making the final call.
How Will It Change Our Culture?
The implementation of an EHR at Asbury Communities was a major cultural change for our team in both the clinical setting and in the centralized billing office. Caregivers are concerned about the care and well-being of the residents they serve, and they have a system of doing so that makes them resistant to change, which needs to be addressed. As a major change to operations and how the organization previously worked, the installation process created both excitement and anxiety among team members that needed to be managed. Additionally, we also needed to increase our expertise in clinical informatics by bringing on board RNs with that expertise. We soon learned the majority of the cost is not in the software and hardware, but in training our people and adding expertise.
What is the Scope of our Commitment?
The successful deployment of an EHR is too hard and too important to be "part" of someone's job. An organization must make the commitment to having full-time staff leading the implementation supported by consultants in the short term. For many providers the natural inclination will be to hire consultants and rely on vendors to supply the technical expertise. While utilizing a consultant with specific long-term care (LTC) industry experience may be necessary in the short term, we found that a commitment to establishing in-house expertise is a wiser long-term decision. Only by fully understanding the culture, mission and priorities of a senior living community and the capabilities of an electronic health platform can you optimize it to empower clinicians and caregivers. In our experience, LTC settings will see better success in maximizing technology, integrating it into organizational priorities and achieving expense avoidance if they are able to rely on in-house personnel to oversee implementation and ensure on-going training and support.
Adopting an EHR is a major undertaking for any health organization, but perhaps a greater one for a senior care organization because senior care organizations, unlike hospitals and doctors, did not receive a subsidy for EHRs through the HITECH Act. The organizations that will be most successful will see the introduction of EHRs into any senior care setting as a catalyst to look more broadly at workflows, impediments to quality and how to create continuously improving care environments. It is important to remember that EHRs are the beginning, not the end, of an organization's digital journey. Understanding will have a tremendous influence on your approach to successful identification, selection, and installation of an EHR system.
Chip Burns is CIO of Asbury Communities, a not-for-profit operator of continuing-care retirement communities based in Gaithersburg, MD.