April 13, 2010
How technology has changed our delivery of care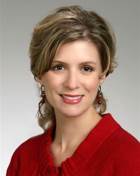 Sheri Peifer
The healthcare industry is on the forefront of advanced technology—and it's crucial that this includes the aging services spectrum. As life expectancy continues to rise, technology must be incorporated as a tool to maximize service delivery and support healthy aging across the spectrum of care
The senior population in the U.S. will increase by 36% in the next 10 years (by 2020). Further, the first wave of baby boomers is just beginning to reach age 65 (Brookings Institution, Metropolitan Policy Program, Getting Current: Recent Demographic Trends in Metropolitan America [2009]). As a result, an increasing number of older adults will need to access supportive healthcare environments, such as assisted living communities. As people age, assisted living communities need to continually be able to accommodate the increased health and medical needs of their residents.
At Eskaton, a nonprofit company serving older adults for over 42 years, based in Carmichael, CA, we quickly recognized the need to leverage technology in our caregiving processes. After attending the Center for Aging Services Technologies (CAST) conference in 2005, we were convinced that it was crucial to transform our caregiving platform by finding new ways to integrate technology as a supportive tool, proactively complementing the way we provide care to the residents we serve.
Since 2005, there have been several ways we have integrated technology throughout our services. These are: electronic health records within our skilled care centers; integrated brain fitness systems with touch screen interfaces available in our independent, assisted and memory care communities; and the piloting of an innovative passive monitoring system in our assisted and memory care settings to help track residents' daily activities. We have also commenced piloting of a medication dispensing system to help our independent and assisted living residents. These have all been very effective in improving residents' overall experience.
— Electronic health records have helped lower the incidence of errors and duplications by giving more accurate and timely information to staff in an efficient manner. Electronic health records also allow physicians to have quick access to files when needed. By having comprehensive information in one place, the interdisciplinary staff can easily access a residents' health record to make knowledgeable decisions within the resident's care plan. In the future, Eskaton will be exploring the application of a telemonitoring system often used by licensed home health agencies in providing virtual visits for persons managing chronic health conditions.
— Within the past year, Eskaton has been piloting a fully integrated passive monitoring system as a tool to complement the care we provide to residents in assisted living and memory care. On a basic level, the system learns an older person's daily activity patterns and detects changes that may signal potential health issues or emergency situations. The system uses non-intrusive motion sensors (no cameras or microphones) to capture a person's actions, allowing privacy and independence to be maintained. The system monitors activities such as when a senior gets out of bed, goes into the bathroom, etc. The system has alerted caregiving staff to the early onset of urinary tract infections (UTIs) in residents. This is important, as UTIs, if undetected, can lead to unfortunate falls and/or hospitalization. The system has even alerted staff within moments following a resident who has fallen. We have found that by intervening proactively, we are able to mitigate a more serious situation, if left undetected.
The system additionally has a "wander" alert for residents with an onset of dementia or Alzheimer's to ensure they are safe and closely monitored. It also detects significant temperature variances in a resident's apartment. With the aging process, and natural changes to skin and body temperature, it can be difficult recognizing if the environment's temperature is too hot or cold; should temperatures rise or fall the system alerts staff to adjust the temperature. Overall, the system greatly complements how we provide care and support for our residents.
— Video game systems are often used to help the residents stay active mentally as well as create a healthy level of competition between the residents. Instead of thinking of the various brain games as a chore, the residents are excited to challenge their fellow neighbors in different games—keeping them alert, excited and on their toes.
These are just a few examples of what Eskaton has been doing to integrate the tools of technology into our caregiving practices. As a leader in the senior living field, we are always exploring new technology-based systems. We understand we are not on the "bleeding edge" of technology integration, but learning from our peers and helping others by sharing our experiences has resulted in great advancement in this area for us.
Eskaton's goal is to consistently evaluate and improve the way we provide choices, support and care to older adults throughout our service spectrum—and a large part of that is to integrate more technologically-based systems, allowing for increased hands-on support and proactive solutions.
Sheri Peifer is vice president of Research and Strategic Planning at Eskaton Senior Residences and Services.