October 22, 2013
Conference looks to future of aging care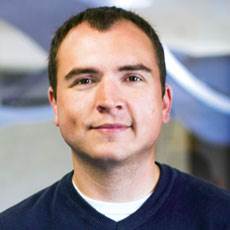 Ben Adkins
Tired cliché aside, there has probably never been a more important time than now for long-term care providers to 'think outside the box.'
We're all facing at least some of the same circumstances, both now and in the short-term future: funding cuts and large-scale regulatory changes, rapid advancements in technology and a 'silver tsunami' that's already breaking, with about 8,000 baby boomers turning 65 every day.
To that end, it makes sense if we pull together to consider solutions to providing not only the best possible care, but also the best overall experience for our nation's aging population – solutions that meet individuals' needs and circumstances, but also their wants. And it makes sense that we look beyond the confines of our own industry to find inspiration for those solutions.
Enter: the Louisville Innovation Summit. The summit, scheduled for November 12 and 13 in Louisville, KY, will convene leaders from health care, long-term care, technology, academia, and really, anyone else who has an interest in envisioning the future of aging care. Why Louisville? The city has emerged in recent years as a sort of hub for aging care providers and suppliers, home to the headquarters of several top aging-care companies.
The summit is being organized by a partnership between Signature HealthCARE, Humana, Kindred Healthcare, Trilogy Health Services and ResCare. The city's chamber of commerce and convention and visitors bureau have signed on as supporting partners, along with aging-care business accelerator InnovateLTC and the Health Enterprises Network.
Collectively, we've assembled what we think is a pretty impressive lineup of thought-leading experts in their respective fields. Paul Bennet, Chief Creative Officer for Palo Alto, CA-based international design and innovation consulting firm IDEO, will lead discussion about redesigning the patient experience. Meanwhile, Carlos Dominguez, Senior Vice President for multinational networking corporation Cisco Systems, will address the ways technology is changing how we communicate, collaborate and work.
The lineup also includes Bryan Sivak, Chief Technology Officer for the U.S. Department of Health and Human Services, and Sean Slovenski, CEO for Intel-GE Care Innovations, among several others listed on the event website.
In addition to guest speakers and panel discussions, the summit will include the 'Entrepreneur's Garage,' a showcase for aging-care products of the future, from robotic aids to smart homes. The event closes with a 'Shark Tank'-style innovation competition in which 10 emerging companies with products and services aimed at the '50-plus' market will be chosen from the dozens of applications that have been submitted, all vying for $20,000 in prize money.
Humana President and CEO Bruce Broussard, another of the summit's scheduled speakers, had this to say about the upcoming event:
"As the nation undergoes an overhaul of our healthcare system and our senior population continues to grow, the healthcare industry can't continue the way it has. It has to innovate. This summit is an important way we hope to get the dialogue started on how to change outmoded assumptions about aging and inspire people to explore new possibilities."
The rest of the event's organizers couldn't agree more, and we can't wait to see what emerges.
The Louisville Innovation Summit takes place November 12 and 13 at the Kentucky Center for the Performing Arts in downtown Louisville. For more information, visit the event website at www.lisummit.com. Ben Adkins is the media relations manager for Signature HealthCARE.