June 24, 2013
An IDEAL partnership for seniors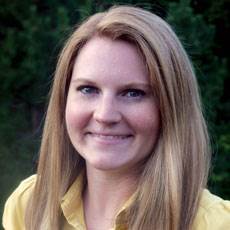 Jessica McKay




At Greenspring retirement community, we are truly dedicated to keeping residents healthy in mind, body, and spirit. A recent partnership and study highlights our efforts.

In 2011, Greenspring partnered with the National Institute on Aging at the National Institutes of Health to host a Go4Life® campaign launch event promoting physical fitness and activity for older adults. Since then, we have hosted several events and speakers from NIA on topics related to healthy aging.

In early 2013, Luigi Ferrucci, M.D., Ph.D., Scientific Director for NIA, presented the latest innovative research on the aging process and the objectives of the IDEAL study (Insight into Determinants of Exceptional Aging and Longevity) to more than 200 residents and staff at Greenspring.

The IDEAL study is a new initiative born from the Baltimore Longitudinal Study of Aging, which began in 1958 as a way to study "normal aging." The IDEAL study is focused on "what is unique about people who live to a very old age without any significant physical or cognitive health problems ― so-called exceptional or ideal agers." The challenge for researchers is to find 500 "ideal agers" who are 80 years of age or older, live within 150 miles of Baltimore, MD, are mentally sharp with no serious physical health problems, and have no chronic conditions requiring drug treatment. According to Gerri Kochan, recruitment Coordinator for the IDEAL study, researchers believe that only between 1 and 3% of the aging population could qualify for the study.

After hearing the IDEAL study presentation at Greenspring, several residents volunteered for the study and to date, eight have passed the initial screening for the study. We believe these are remarkable results considering the small percentage of older adults who meet the study's criteria.

At Greenspring, we are committed to helping our residents stay healthy. We have a variety of staff available on campus, including fitness experts, nutritionists, professional chefs, and medical specialists. Some of the amenities and services available to residents include a fitness and aquatics center, a newly redesigned on-site medical center equipped with electronic medical records, an online nutritional guide for every dining room, and a variety of fitness-related activities like ballroom dancing, softball, Zumba, Wii bowling, yoga, and pickleball.

Greenspring was one of the first retirement communities that IDEAL study researchers specifically targeted for participants. Due to the positive response, we are delighted to report that researchers are now using that experience as a model for recruitment at other retirement communities including two of our sister communities (Riderwood

in Silver Spring, MD and

Charlestown

in Catonsville, MD).





If you are a long-term caregiver and know someone who is interested in volunteering for the IDEAL study, call 1-855-80-IDEAL, e-mail IDEAL@Westat.com, or visit www.nia.nih.gov/ideal.


Jessica McKay is the public affairs manager at Greenspring retirement community in Springfield, VA. The community is home to nearly 2,000 residents and offers all levels of care including independent living, assisted living, dedicated memory care, long-term nursing care, and post-acute rehabilitation. Greenspring is one of 16 communities developed and managed by Erickson Living.