April 15, 2015
Wristband holds hope for depressed patients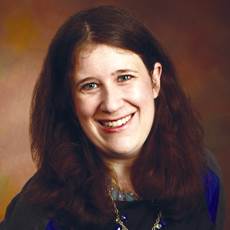 Elizabeth Newman
Whether you are following consumer or industry news, it's fair to say you receive a lot of information about wristbands, watches and other monitoring devices. These range from the new Apple Watch to the popular Fitbit.
While the verdict is still out on how practical or helpful these are among long-term care residents, a new study indicates a wristband may be able to track how depressed patients will respond to common drugs such as Prozac.
THAT got my attention, given the battle to reduce antipsychotics use among long-term care residents. To be clear, no one is coming after prescribing selective serotonin reuptake inhibitors (SSRIs) per se — the government is more concerned about the liberal use of medications that make nursing home residents near comatose.
But a tangent to the issue is how SSRIs are prescribed and whether the antidepressants are effective, and whether a long-term care resident is on too many medications. Depression among the long-term care population is a serious issue, with one article estimating up to one-third of residents experience major depression or clinical depression symptoms.
For the new study, published in the Journal of Psychiatric Research, the authors noted providers are striking out up to two-thirds of the time when giving different doses, medications and timeframes with SSRIs to achieve results. The reason why the wristband may help is it could identify "night owls," who appear to respond best.
While the study sample is small, it indicates long-term care residents who are up late at night may respond better since SSRIs shift rest time to a middle-of-the-night time frame, according to W. Vaughn McCall, M.D., chairman of the Department of Psychiatry and Health Behavior at the Medical College of Georgia at Georgia Regents University.
The "larks," comparatively, may be better served by a drug such as Wellbutrin. The rest-activity pattern of patients may be one of the first biomarkers to emerge, McCall said
"We all tend to be morning people or not, and environmental factors, such as work schedules, can also push us in one direction or another," McCall said. He also explained how excessive exposure to light can shift the rest cycle. That's a particular issue in long-term care, where lamps or televisions especially when used by a roommate, can keep a depressed resident awake.
Such small details — when a resident prefers to go to sleep or sensitivity to light — can make a big difference in his or her mental health. McCall is pursuing federal funding for a larger patient study. Let's hope his work has positive implications for helping long-term care residents.
Elizabeth Newman is Senior Editor at McKnight's. Follow her @TigerELN.