March 23, 2012
Providers, don't be like Frank Howard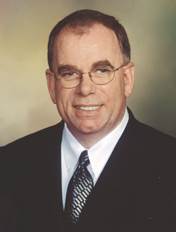 John O'Connor, editorial director, McKnight's Long-Term Care News

Frank Howard was never comfortable taking a compliment.

The 6-foot 8-inch slugger belted 382 home runs in the Major Leagues. One was measured at 560 feet. But whenever a teammate or a fan congratulated him on one of his super-human blasts, he had a standard reply: "I was just doing my job."

Long-term care providers tend to be the same way. Many spend countless hours making life better for others. Nights, weekends and holidays are often a part of the job. But when you try to thank long-term care pros for superlative work, the response is often similar to Howard's.

That's certainly an honorable sentiment. But isn't it high time that you and your staff were acknowledged for a job well done?

McKnight's and American HealthTech have teamed up to establish the first annual McKnight's Excellence In Technology Awards – Connect Our World. One reason this contest was set up is to give industry pros some overdue recognition.

Best of all, it's fast, easy and FREE to enter.

This is a great opportunity for your team to get the credit it deserves. Five tracks have been set up for 2012. They are:

• Quality Through Technology

Recognizes a facility/community that harnessed technology to improve the level of care its residents receive.

• Dignity Through Technology

Recognizes a facility/community that harnessed technology to improve the level of dignity its residents enjoy.

• High Tech/High Touch

Recognizes how technology was used to improve staff-resident interaction.

• Innovator of the Year

This award will recognize a notably innovative use of technology to improve both care and the bottom line.

• Transitions Award

This award will recognize an organization that harnessed technology to improve and/or reduce transitions between long-term care facilities and other care settings.

Please click here to see an entry kit.




Or if you are really curious, click here to view a specially created awards website.

To get a quick look at the entry forms (and to see how easy they are to fill out), click here.

We invite you to submit your best work for this prestigious competition. An independent panel will ensure that submissions are judged fairly.

So don't delay. The deadline for submissions is June 15 — don't let it sneak up on you. We will be announcing the winners a bit later this year. Think of the pride that you and your staff will feel when you land one of these awards.

And remember: When you put one over the fence, it's OK to enjoy the moment. Let us help you.