September 20, 2012
Hometown girl, long-term care reflections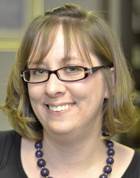 Mary Gustafson, McKnight's Staff Writer

Having grown up in what my fellow Chicagoland residents would classify as a rural community (or where locals can count their city's traffic lights on one hand), I understand how frustrating it can be for families looking for a high-quality nursing home where the pickin's are slim.

Sometimes families are reluctant to consider an out-of-town nursing home out of loyalty to family or locally owned facilities — even though the quality of the care is questionable. In my own community, for many years, the only dementia care unit in the area was located in a county-run nursing home accessible only by unpaved country roads that became treacherous or impassable after a heavy snowfall. Getting staff to report to work in a blizzard was one thing. Getting family members to risk life and limb to visit loved ones in an already depressing environment was another.

Plus, there's plenty of research to suggest that it's hard to recruit the best nurses and physicians to work — or stay for long — in rural communities.

It's only within the last six or seven years that brand new facilities have entered the market in my home county. Needless to say, when I got a press release a couple months ago about a new nursing home in Ottawa, IL, about 40 miles from my hometown, I was eager to take a look.

Ottawa Pavilion Skilled Nursing & Rehabilitation Center, located about 40 miles from my hometown, started moving in residents this July. The 87-bed community replaced a traditional hospital-style nursing home built in the 1930s. The heart of the new $14 million center is a "Main Street" concept where the nurse's station serves as the "town square" of sorts. Around the perimeter of this area are amenities such as an ice cream parlor, a sports bar, a hair salon and a Wi-Fi connected Internet café.

Tory Sipula, the community's director of marketing, says she has seen a huge difference in the morale of residents and staff since making the move to the new building. She says residents have had three times as many visitors than the old facility had since the atmosphere is so much warmer and more inviting.

The nurses can attest to this change in morale as well, Sipula told me. "Working day in and out with the same residents, they have noticed a change in attitude. People seem to be more positive, smiling more and becoming more social."

The Pavilion's rehabilitation gym is perhaps its most attractive amenity, and not just because of the resources it offers for therapists and residents. Members of the community, and visitors to the facility, also can use the exercise equipment in the gym when residents are not using it.

Having written about plenty of immaculate, amenity-laden continuing care retirement communities, it was heartening to see this approach being offered in a community where the need is great. I can only hope the Pavilion's competitors follow suit.