September 12, 2012
Food for thought for inspirational service on emotional day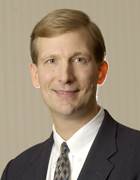 James M. Berklan, McKnight's Editor

There's no doubt about it: You have to hand it to the folks at Buckner Westminster Place. They can teach us all how to show gratitude, and be good neighbors.


The latter is somet

imes the basis for a knock against senior living communities such as theirs. You've heard it before: They require a lot of services, but what do they give back to the community?
One only has to ask the firefighters at Fire Station 6 in Longview, TX. To commemorate the service rendered by firefighters during the 9/11 attacks 11 years ago — and to give thanks for always prompt, pleasant service just two blocks away at their community — residents and workers at Buckner Westminster Place delivered pizzas and homemade baked goods to the firehouse Tuesday.
Independent and assisted living residents helped deliver the several dozen items. Skilled nursing residents, who couldn't make the trip, left their imprint by helping with the baking. The non-profit, faith-based community offers 89 independent living apartments and patio homes; 30 assisted living apartments; 25 memory care support residents; and 20 private bedrooms™ in Green House homes for skilled care.
The idea sprang from a collaborative effort between staff and residents, said spokeswoman Lauren Witt.
"Fire Station 6 has always provided great services to the residents," she noted, adding the firefighters and paramedics show up "at the drop of a hat" when needed. Thankfully without the drama and danger that New York City's finest faced 11 years ago after the terrorist attacks, but certainly with parallels.
"The residents have wanted to do something nice for the firefighters as a way to show their appreciation. Resident and staff also wanted to do something to commemorate 9/11 and thought showing their gratitude to the local fire department would be a special way to do it," Witt added.
Thus, 12 Papa Murphy's pizzas and a tableful of sweets were delivered Tuesday. It's enough food to reach all the firefighters who work Tuesday through Thursday since they typically toil 24 hours on and 48 hours off, organizers explained.
Good neighbors all around, indeed.