April 15, 2015
Woodward to be Front Porch CEO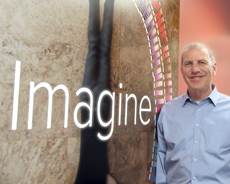 John Woodward
John M. Woodward will be the new chief executive officer at Front Porch in California.
He succeeds Front Porch founders and co-CEOs Mort Swales and Gary Wheeler, who are retiring.
Woodward was involved with the creation of Front Porch, when it was created through the merger of three organizations - Pacific Homes, California Lutheran Homes and FACT.
He was most recently a director at Bank of America Merrill Lynch, and was a managing director at USB Investment Bank in San Francisco for 17 years. Woodward also has worked at Kidder, Peabody & Company, and Lazard Freres & Company.
He completed his bachelor's degree in economics and mathematics from University of California at Santa Cruz and an MBA from the University of Chicago.